The "Other" Mary at Edinburgh Castle: 27 – 30 November 2017
To most people the only Queen Mary of Scotland is Mary, Queen of Scots, but what of her mother, the "other" Mary?
Imagine it is 1554. Mary of Guise has become the Queen Regent on behalf of her young daughter following the dealing of her husband, James V, in 1542. It's been a long haul but at last she is recognised as Regent
Come to the Great Hall of Edinburgh Castle today and you can meet Mary of Guise, mother to Mary Queen of Scots. She is delighted that she is now Queen Regent on behalf of her daughter and even more joyful that her daughter is to marry the Dauphin, heir to the French throne. She will be delighted to see you and knows how pleased you are at her achievement.
Performance times: 11.15, 12.15, 14.00 and 15.00.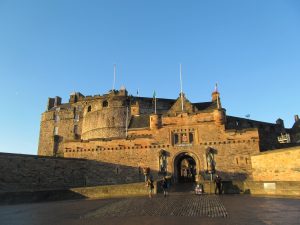 Included in admission price and suitable for all the family
Queen Margaret of Scotland at Edinburgh Castle: 21, 22 & 23 November 2017
Meet Queen Margaret of Scotland in the Great Hall. Medieval history has not given us the stories of many woman so it is remarkable that Queen Margaret remains so important in Scottish history. Now is the time to find out why!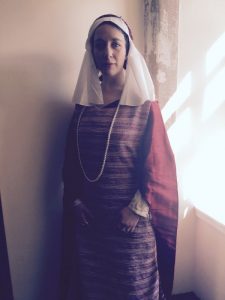 Performances are at 11.15, 12.15, 14.00 & 15.00 in the Great Hall and is suitable for all the family.
It is included in the admission price.
World War I, Dumbarton 16th November
We have been working with the Historic Environment Learning Team on their World War I project since 2014. The project is aimed at helping  pupils to investigate and ultimately understand why so many young men volunteered to go and fight. We look at the question of identity and how these young men saw themselves.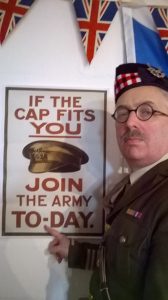 We also investigate the role of women many of whom enrolled as Voluntary Aid Detachment Nurses and with 6 weeks first aid training ended up on the front line in field hospitals.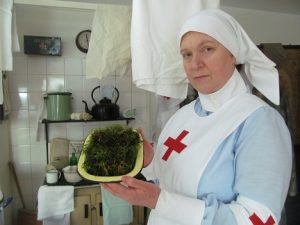 On 16th November we will be at The Territorial Drill Hall in Dumbarton working with pupils who are studying World War I, helping to give them an insight into what it was like for both men and women, 1914 -18.
Museum Late: The Jacobites – NMS 10th November 7.00-10.30pm
The Jacobites Late is here! It's time to don your glad rags and get on down to the National Museum Scotland for the opportunity to see the exhibition and enjoy the party atmosphere at NMS in celebration of all things Jacobite!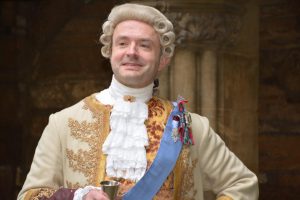 And of course there is a chance to meet the Bonnie Prince himself, Charles Edward Stuart, who will be accompanying Lady Anne Maxwell from his father's court in Rome. Make sure you visit Lady Anne in Hawthordene Court as you are bound to be in need of a bit of fan etiquette and look out for the handsome couple later on in the Grand Gallery.
So head on over to The Late Night at National Museum Scotland.