Costumed Interpretation Webinar: 27th April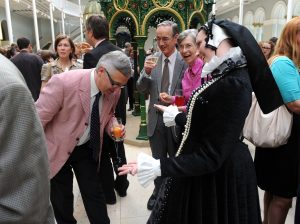 On Thursday at 7pm, Jackie Lee will delivering a webinar on behalf of the Association for Heritage Interpretation (AHI). The session is based on Jackie's  Best Practice Guide – Introducing a Costumed Interpretation Programme at your Heritage Site or Museum.  The webinar will provide further information on how this is done and there will be an opportunity to ask questions.
The webinar is free to AHI members and £10 to non-members and can be booked here of the AHI website.
Those who attend have the opportunity to purchase the newly published A Practical Guide to Costumed interpretation using the code PGCI25 by following this link.