Our Story
Jackie is the Managing Director of Artemis Scotland Ltd.  She was born and brought up in Glasgow. With her degree in Modern History from Strathclyde University  and PGCSE (Merit in teaching) from the legendary Jordanhill, she regards herself as a true "Glasgow Girl".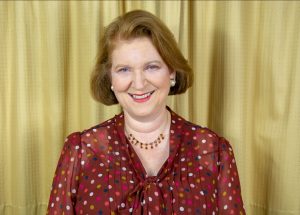 In 2000 she set up Artemis Scotland with a view to interpreting the history and heritage of this country to the widest possible audience. This has remained a primary focus of Artemis from its foundation with emphasis being placed on understanding how we have lived in the past and the heritage of our country in a fun and enjoyable way using story telling and performance techniques.
As well as managing the company, Jackie plays a number of characters in the Artemis theatre. Jackie hosted a GLOW meet as Mary Queen of Scots in partnership with Historic Scotland and the National Archives of Scotland at which the then  Cabinet Secretary for Education and Lifelong Learning Michael Russell also took part.
Jackie has been a guest lecturer at both Strathclyde and Glasgow University teaching campuses demonstrating different approaches to teaching history at secondary level.
Jackie is passionate about finding new ways to reach out and engage people who would not usually participate in their heritage. Her use of social media to promote interaction with the 1950s characters Muriel and Jasper has had considerable success and been noted by others in the museum and heritage interpretation profession as a particularly creative use of social media.
Dr Chris Lee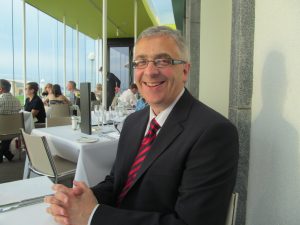 Chris established one of Scotland's first community museums and was the Senior Curator at Paisley Museum for 26 years
He has written and broadcast widely and is known for his work on the Egyptologist Arthur Mace, the unsung hero of the Tutankhamun excavation about whom he has written and lectured widely. The re-discovery of material related to Mace resulted in working with the Metropolitan Museum of Art in New York along with several exhibitions, a book and a television programme for the BBC. He has recently collaborated with Harvard with respect to his work on Mace.
Chris lectures throughout the UK and the United States, most recently at the Gender Bodies and Technology conference in Virginia.
For Artemis he manages the research and curatorial aspects and occasionally dons a costume! He also works independently as a curatorial consultant and researcher.
As a result of personal experience, Chris campaigns for improved care for dementia suffers using biographical history. He has developed a programme of training for nurses who wish to train as dementia champions in hospitals. This is called History for Health.
Photo of Jackie Lee courtesy of KSB photography.