This week Muriel Wylie delights us all with her musings and what life is like 60 years ago in Glasgow.
Permanent Waves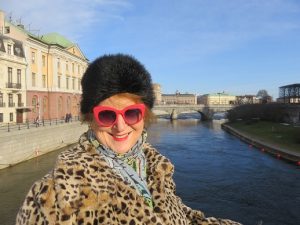 There you are, clearly you managed to get a last minute, appointment. Of course, they can always fit me in. When one is simply marvellous getting an appointment at the hairdresser's is like Moses parting the waves of the red sea. Only of course in this case (being in Scotland) it's a matter of parting the permanent waves of the red heads. I am just having a few inches off and some conditioning. It is so difficult to maintain one's crowning glory at this time of the year especially if one wears hats and of course I do to great effect.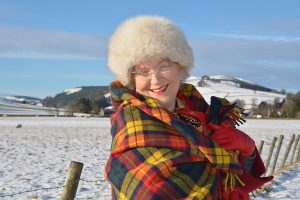 I use Vitapoint on a regular basis. As the advert says it not only gives hair a "silky texture" and "adds sparkle," it unlocks "fireworks" adding "gloss without grease." Clearly this is why when I enter a room I have the same effect as a Roman Candle, full of star colours and chemistry – although of course this firework is likely to cause accidents, "due to users not knowing how to use them properly."
Druids and Bel Canto
How are you managing with January? It is not easy I know. The days are short and the nights long, despite having passed the Solstice, as the Druids say.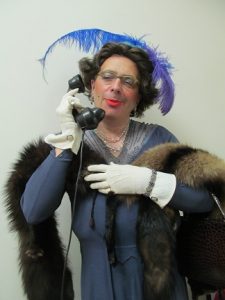 Which reminds me I must ring Lady Pentland-Firth to suggest that Norma might be an idea for The Country House Concert Series. I adore Bellini and of course with a little coaching I would be the perfect as the High Priestess, wouldn't you agree? I thought so.
Now I don't like to boast; it's a very un-Presbyterian thing to do, but Rosa Ponselle once said to me (we met when she came to Covent Garden for the 1929-30 season) "Muriel darling, they say my Casta Diva is full of "emotional power" with "superb legato," but you would make an unforgettable impression." In a statement made during an interview she summed up my potential to the letter, "Bel Canto and Miss Lochhead would be an explosive combination". Rosa understood me so well "Muriel the fact of the matter is that, like you, I work so hard I never really have a life of my own. You like me are willing to suffer, to feel the pain that goes with all of it."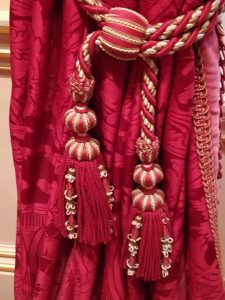 It was not to be. My path was that of making beautiful homes with careful advice about cushions, curtains, lampshades and all things simply marvellous. Nevertheless, I have often felt the lure of the stage and the concert hall. Not that I have any regrets, for where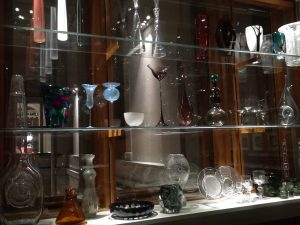 This of course is the age-old problem of the multi-talented, especially when one is a woman. Whoever hears of Renaissance woman or a Mrs Polymath. You take my point.
Lottie Can Wait
"Thank you, Sandra; another quarter inch might be an idea and perhaps a quick shampoo after all. Yes, I know you have Mrs Macaulay at 11.30, but you can give her a coffee and one of your Women's Own magazines. It might give her some fashion tips. I don't know how many times I have said to her that horizontal multi-coloured stripes are not good on a thick set woman of a certain age even if it is a Hardy Amis bouclé.
Uphill Struggles
If you are reading this in England I am well aware that you are having the worst winter since 1947. Here in Scotland we have been either fog bound or battered by rain and gales. Not that this has stopped Dr Barbara Moore, the Russian born dietitian, who is walking from John O'Groats to Lands' End. Or is other way? I quite forget; anyway she has reached Dingwall, which is either encouraging or a bit disappointing depending which way round it is supposed to be.
This sort of weather is a problem for the ski-ing industry which is attempting to establish a hold in the North of the country, party I think as an alternative to our industrial problems which are many. If you will pardon the pun this is going to be an uphill struggle as the winter sports sector is already way behind those of our European and American friends. Nevertheless, things are slowly being improved, for example hotels in Granton-on-Spey are offering ski-ing instruction.
According to a friend of mine who stayed at the Palace Hotel in Granton, the packed lunches are not terribly good. Now I am afraid a hard boiled egg and a bit of Dundee cake are not going to cut the mustard if one wants to attract the smart crowd to the slopes. Sometimes I feel Scotland never quite gets it. A 'that'll do' attitude is not going to be enough in the 1960's. Added to which the instruction, "wear a warm pair of old slacks" is hardly going to appeal to the demi-monde. I feel a period of short intensive consultancy at the Palace Hotel might be in order. I wonder if the good people of Speyside are ready for fondu and gluehwein. Perhaps better not rush things.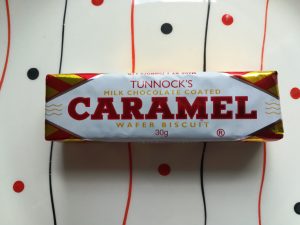 "Thank you dear a coffee, would be lovely. No not a Tunnock's Caramel Wafer, I am watching my waistline. It's lemon juice January for me I am afraid."
And The Winners Are…
I mentioned industrial troubles, of which there are many. We seem to be a nation of strikers, if it is not the railways, it is the buses and this week, it's the shipyard welders on the Clyde. The Scotstoun yard of Charles Connell for example is still idle, or rather the welders are. Apparently, this is in protest to the management taking a strong line about time keeping.
Jasper, of course, believes the management are at fault for what he calls their outdated heavy-footed style. He says many machine tools are from before the last Unpleasantness and the ongoing failure to modernise plant and machinery throughout British Industry is something to worry about. This is in comparison with the Germans and the Japanese who have new factories and equipment and will be the economic miracles of the post war period. Sometimes one wonders who actually won! One also wonders about Jasper's knowledge of machinery. As far as I can see, he is completely handless when attempting to use any form of mechanical object.
A Founder of the Welfare State in Hospital
No wonder the politicians are keeping a low profile. Mr Aneurin Bevan, the Labour M.P., for example (who Jasper says will be the next Prime Minister) is in the Royal Free Hospital in London recovering from an abdominal operation. Note the word free for it was Mr Bevan who unleashed universal false teeth and little round spectacles on a nation that was used to chewing mashed food slowly and squinting through a thumb and forefinger when they had occasion to read anything. I can report, however, that he is able to sit in a chair. This I have to say is an improvement on Jasper who just sleeps in a chair. Jasper also has abdominal problems, that is to say he thinks his stomach needs to be filled at a frequent rate. I blame his grandmother who indulged him. Jasper says it's a feature of those whose ancestors suffered in the potato famine, as "you never know when your next meal is coming or indeed if there will be one."
Scots and Nigerians – So Alike
Mr Macmillan, the Prime Minister, and Lady Dorothy are also absent from day to day affairs. Mr Macmillan is not in hospital but working hard in Africa, where he says a wind of change is blowing. Certainly trumpets are blowing, as they have been greeted in Kaduna the capital of Northern Nigeria with cheering crowds, trumpets and drums for the country will become independent on October 1st.
The Prime Minister in a reply to the Premier said that like the people of Scotland to England, the people of Northern Nigeria "are different in tradition and culture from their brothers in southern Nigeria, but strength depends on unity and tolerance." Such a wise man.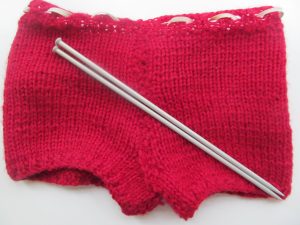 Like me, Lady Dorothy is a competent knitter. I imagine she has left a few pram sets, matinee jackets and little shorts as gifts for the good people of Karduna.
What To Do in January
Although the Princess Royal has left London on the Royal Yacht Britannia for warmer climes, Her Majesty has simply left Sandringham for Buckingham Palace. She is anticipating of course. This will be her third child. I imagine she will already have all the pram sets and matinee jackets she needs. Prince Charles has gone back to Cheam School.
The short straw seems to have fallen to Princess Margaret who has been at the Royal Albert Hall for a special evening of the Annual English Folk Dance and Song Society. I for one cannot imagine her in clogs or wearing bells. If she has to, I am sure it will be most stylishly done, she is such an asset.
I suppose the only more exciting event she might have attended would have been the Balfron Ornithological Society and the Lennoxtown Fur and Feather Society which had the pleasure of Jasper's company as he is thinking of rearing finches. I just nod and smile much as, I imagine, Princess Margaret does. His 'grow your own compost' idea lasted all of three days.
Men do have some daft notions. Take the comrades for example, they are proposing to link London and New York by rail. Now before you get too excited this will be going the long way round across the Baring Straits. I hope they are not going to rely on British Rail running this as they have enough trouble getting across the Forth Estuary. Added to which, you would need an awful lot of those individually packaged slices of fruit cake.
Filling the Rest of the Day with Mousse and Music
"That's you Mrs Wylie, all neat and tidy for another week. Do you have any plans for this afternoon?"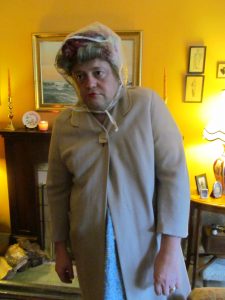 "Well Sandra, I am going to pick up some slimming bath mousse from an address in Bath Street where I have also arranged to meet Mrs Travers our daily woman what does, but not a lot. As part of her Christmas I have paid for her to have a squint corrected. Non surgically of course, the working classes don't do pain not like Rosa Ponselle and I."
"Who?"
"Oh just someone I used to sing with and you do you have any plans"
"The girls and I are going to see Gigi, have you seen it?"
"Yes, it and The King and I seem to have been running in Glasgow forever. Mr Wylie and I are planning to go to the St Andrew's Halls to see Alexander Gibson conduct with the Hungarian soprano Annie Fisch.  Ian Whyte's Scottish Suite is being played too."
"Is she a big star."
"She is big in every way- very intense, a perfectionist."
"Like your good self – I could imagine you as a concert pianist or opera singer Mrs Wylie. You have presence and I imagine a voice."
"How kind and perceptive of you dear. Once upon a time, maybe."
"Did you ever perform publicly."
"In desperation I did Brűnnhilde's 'Immolation' from Gӧtterdämmerung, when the Gestapo had me captive and took away my lipstick and foundation."
"I don't know much about classical music, but that must have been terrible – the captivity I mean. What happened?"
"Strangely enough they let me go. Churchill said my voice shortened the war by hours. Here's half a crown for popcorn this evening."
"Thank you and my regards to Mr Wylie. Is he busy?"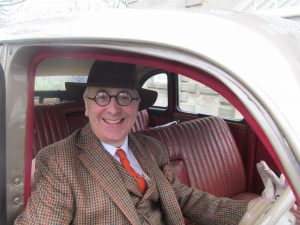 "Unfortunately not. The shop is quiet so he has gone to hear Professor Cairncross at our own very good varsity here in Glasgow on the subject of "What Made Glasgow Flourish."
"I imagine Mrs Wylie it was women like you."
"Sandra I don't think it will be too long before a clever girl like you has your own salon, au revoir."
À bientôt
Muriel Wylie
January 1960