Trinity House, Leith, 11th June 10-4
Trinity House, Leith – our destination tomorrow. This beautiful building in the care of Historic Environment Scotland is open tomorrow from 10-4. Come and discover this treasure trove of nautical and seafaring delights.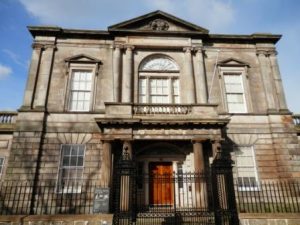 We will be there to reveal the story of the London and Edinburgh Shipping Company that ran sailings from Leith to London between the wars. It was THE way to travel to London!