After a long absence our dear friends from the 1960s have returned  – enjoy this peek into their Simply Marvellous world!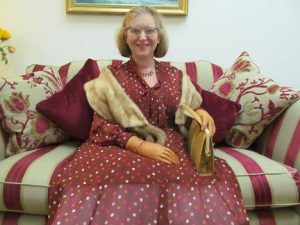 Just in Time
Now before you say anything, don't say anything! Suffice to say I am back and not before time by the sound of things.
The Work of Men – Fewer Trains, Idlness, Toothpaste and Improperly Made Beds
I am well aware that you have been bereft without me, and that the world has gone doolally in my absence to say nothing of the chaos about to be caused by that vandal of communications, Dr Beeching – a man who should be put in irons or at least sent to Paisley for a long weekend. I would stake my reputation on the fact that in 60 years time the nation will regret the closure of all our beloved little branch lines and dear rural stations. After all you never know what might happen that leads to a need for an effective nation-wide transport system that doesn't rely on the internal combustion engine.
The trouble is dear readers our nation is run by men who think they know everything and in reality know very little and are blessed with few practical skills.  After all, is it really sensible to entrust a nation to half the population who are incapable of putting the lid on the Euthymol toothpaste or turning a hospital corner with linen sheets on the spare bed.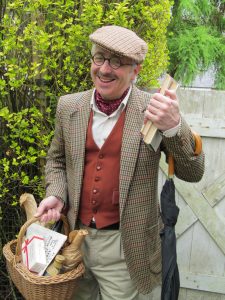 Take my beloved husband Jasper, and sometimes I wish someone would, simply marvellous though he is in so many ways, I am reluctant to let him run a bath without supervision.
A Failure to Plan
The main problem as I see it is a failure to plan. A woman, especially an expert in Gracious Living, has to plan all the time. Her head is like one large desk diary, with pages fluttering in the wind, which she must secure at all times. For example, there are seven days in a week, which means twenty-one meals are being planned at any given moment before one even begins to think about bottoming out cupboards or preparing a selection of flavoured butters for cocktail canapes. Which reminds me I must order cocktail onions, but only the green ones – the red remind me of Harold Wilson.
Let me give you an example of what I mean. The Minister of Aviation, Mr Julian Amery, has announced the development of a new supersonic airliner. Now, to start with if you can't run a railway system, (a well-tried idea that caters for the many and has seen over a century of application), why are you developing an aircraft that will cater for very few and that goes faster than any decent person needs to? Do you see what I mean? Even I can see the financial pitfalls of an expensive aeroplane that carries few passengers who arrive in New York before they have left London. That is just the start of the planning deficit.
The  second major disaster waiting to happen is that two prototypes are being built, one in Britain and one in France. Who thought that was sensible?  I can just picture the scene at the travel agents. "Now would Madame like to have a Jacobean seat with the corned beef and a special viewing of 'The Lavender Hill Mob', and barley sugar on the British supersonic airliner, or a le Corbusier recliner with coq au vin and a sophisticated French New Wave film with complimentary truffles on the French one?" As you can imagine Jasper and I would be on two different aircraft. Need I say more, there is trouble ahead. I have, however, written to Mr Amery and President de Gaulle requesting two seats on the first flights and we will see who gets there first.
For Reasons of National Security Muriel's Lips are Sealed (almost)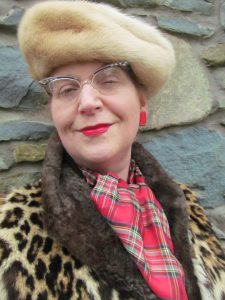 To get back to the reason for my long absence and your distress at having to live your little lives without my guiding manicured and Atrixo-ed  hands. Well, I am sorry to say I  cannot, for reasons of state security give you a reason. No doubt all will be revealed in the passage of time or even possibly in my memoires on which I have begun to work and am distracted only by the in-fighting of publishing houses anxious to sign me up. I have a mountain of your letters to answer. Some of which I have put to the bottom of the pile as they are written in Biro and on lined "paper. I think I need to set up one of my famous lecture-ettes on the Art of Correspondence".
One of the most frequent questions I have been asked by you is relating to foreign affairs. Has my absence of late had anything to do with the recent arrest of a Mr Greville Wynne in Budapest and who is now being held by the comrades on charges of spying? Furthermore, does this have anything to do with Mrs Sloan, my current woman what does, and her interest in philately relating to countries behind the Iron Curtain (or decorative wrought iron, room divider, as I prefer to think of it)?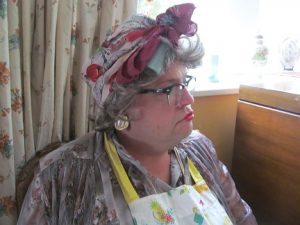 Even more furthermore is there a possibility that this might involve Mrs Travers, our former woman what does ( but not a lot) who is currently at a Residential Further Education College of the left-wing type? You know the sort of place I mean – vegetarian suppers, folk music and itchy ex- army surplus blankets. I am afraid given my fountain pen signature on the Official Secrets Act, which the F.O. very kindly printed on deckled writing paper for me, I cannot tell you. This is still an ongoing operation. What I can say is that Mrs Travers has been moved to a safe house and Mrs Sloan is banned from the premises of Messrs Stanley Gibbons, Stamp Dealers.
In other news and by way of bringing you up to date here are a few more Bon Mots.
What Has Jasper Been Up To?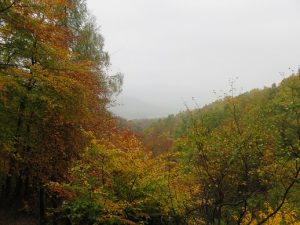 Jasper has taken to scouring the sale rooms in search of collectables. He has had some success finding one or two Jacobite glasses in a house clearance box from Newton St Boswells, but at the same time his rare Georgian enema equipment turned out to be a dusty Raleigh bicycle pump and a 1930s gravy boat. At the same time, he has been busy running the Hysterical Society and researching all manner of  interesting things. Someone telephoned this morning and asked if they might speak to him as they understood he was an expert on Scottish Woodlands in the 18th Century. " That" Mrs Sloan said "was last week. This week he is an expert on Scottish Brickmaking and is currently collecting samples washed down steam by the river. There are it seems many variations in this humble building material. He is planning a sell-out (his words)  exhibition provisionally entitled A bit of a Brick."
 Gayle – A Prima Ballerina in the Making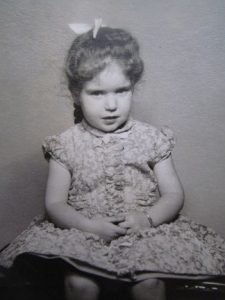 Our ward Gayle, the daughter of nephew Sebastian is doing very well at Westbourne, a good Glasgow fee-paying school. She is currently in rehearsals for a junior version of  "The Nutcracker. She was down to dance in one of the group scenes in the Land of Sweets but the Headmistress saw her potential after I promised to provide the staging required for said Land. I assured her that there would be gasps of wonder from the audience when they saw my giant versions of the contents of a tin of Quality Street tossed about the stage.
That reminds me, Jasper and Mrs Sloan have a lot of papier mache to prepare and paint, but not using the Daily Record or any pages with Her Majesty or Princess Margaret on. It wouldn't be fitting to cover H.M. or her dear sister with flour and water, although I suppose one might make the case if one was using Be-Ro flour. Gayle will be playing the Sugar Plum Fairy opposite Prince Marzipan, one of the boys from the Saturday Ballet class. He is actually the nephew of my neighbour Mrs Lottie Macaulay who says his father is very worried about him. I don't know why. For someone of that age his arabesque is hard to find fault with.
An Aristocrat at the Coal Face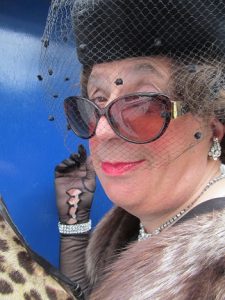 I have seen very little of Lady Pentland-Firth in recent months. Both Jasper and I hope this does not mean she has taken up old habits. There was a report of a delivery to the tradesman's entrance of a crate of "La Riva Caramel Cream Sherry". This is currently a bargain at 19/6 a bottle. In truth though she was always more an Amontillado gal. In her defence she is increasingly devoted to charitable causes despite constantly having  to find new ways of keeping Pentland Firth Hall afloat. She has recently taken up the cause of the miners, or rather the cause of one miner "Harry the Hammer", a handsome, hoary son of toil of whom it is said "his lamp is never dim".
Together they have spearheaded the attempt to stop miners taking foil covered items underground as one misjudged touch with a sharp tool can cause an explosion. This has caused resentment as it impacts on items such as chewing tobacco and chocolate biscuits. Harry is a hard-working well-educated chap who has spent many evenings of late neglecting his large family to help Her Ladyship take things out of foil packets for the health and well-being of the coal industry.
Must Dash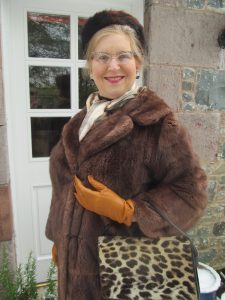 Well, I am sure there is much more to catch up on, but it can wait until next time. I don't want to overwhelm you. Sometimes I forget that others lead more humdrum lives with little to look forward to but Emergency Ward 10 or Mrs Dale's Diary.
I must dash. I am meeting Jasper at the shell in Central Station and then we are going to The Tropicana on the 4th floor of the Ca' Dora buildings in Union Street. They have a new businessman's three course lunch menu for eight shillings and six pence. Jasper has already decided on Soup de jour, lamb chop champignons and pineapple sponge and custard. It all sounds a bit heavy to me, but as it's Mrs Sloan's night for the Philately Club, with guest speaker, it will mean she can just leave a cold collation on a tray for this evening. That will be just the ticket after the theatre. It is the opening night of "A Love of Jamie", at the Alhambra theatre.
I do feel it's the start of Christmas which means you have a lot of planning to do. It's the only way to ensure Gracious Living. Aren't you pleased I am back? I will be your guide and mentor it will be simply marvellous.
à bientôt
Muriel Wylie (Mrs)