This week for the Muriel & Jasper Blog we take a step into the modern world and visit the elderly Sebastian in the Home for the Terminally Overdressed…
 Time: The Present Day
Place: A Retirement Home for Theatricals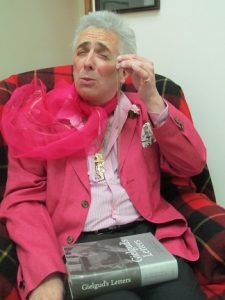 Location, Location
It is to quote the great Sir Walter Scott, "sixty years since" and we find ourselves in the South of England in a town called Slough, which is quite near "that London". You can get there quite quickly if you take the train from Paddington Station. Queen Victoria often did this when she was going to Windsor. She was known for evading the ticket inspectors and getting stuck in the doors, having become as round as she was tall. This of course was due to her invention of the Victoria Sponge and her insistence on overseeing quality control. There was clearly a genetic predisposition to bakery as her great granddaughter Princess Louise of Battenberg also had an interest in cakes.
Cake is a popular subject at one of Slough's most important institutions, a themed retirement home for theatricals. You will find it hidden away in the 1930's trading estate. Once it supported the new "sunlight industries" of the interwar period now it supports the "sunset industry".
Person Centred Care
This cutting-edge facility is based on the idea that for those that are losing their memories they can live in a world that once meant something to them. There is no one telling residents who think it is 1970 that it is in fact the year 2020. It might be counter intuitive, but it seems to work. For example, only this morning on The Noele Gordon Ward a RADA trained actress, who regularly played a difficult passenger on the No. 11 in On the Buses,  insisted that the facility's senior psychiatrist was none other than Jack Harper, the vulgar conductor and that they once had a fling in the maintenance depot. Rather than dismiss the fancy, the good doctor played along ringing his bell and shouting "anymore fares please." He has even asked the housekeeper to source an old bus seat, in that special itchy fabric that never wears out, for her room.
Money is Tight
This all comes at a cost of course and the Home For the Terminally Overdressed is sustained by the generosity of the wealthiest of our national treasures and many a benefit concert. In the current "unprecedented" situation, i.e. Strictly without a proper audience and that woman who sings on cruise ships unable to even get up a gang plank, funding is severely under pressure. There is even talk of closing the Steptoe and Son Antique and Curios Shop in the Home's "Mall" and indeed the George and Mildred Tea Rooms as a cost saving measure.
The difficult decision will be on how to keep the popular mock-up of The Good Old Days going as the freelance musicians, who are considered unimportant by the government, are not furloughed and many are now working as cleaners in the private schools of the home counties. So it is difficult for them to rehearse as they are busy with the Mr Sheen and the bleach rather than Schubert or Bach. Still the show must go on and no doubt the day will be saved by the residents themselves.
The Home's Most Celebrated Resident
Talking of residents, the most famous is of course the nation's luvvie incarnate Sir Sebastian Wylie-Fox. I am quite sure that unless you have been living in some remote community in the Amazon, Norfolk or Dumfries and Galloway, you will know him and his oeuvre. The noble knight revolutionised many Shakespearean roles in the post war world, William Shakespeare, of course, being the most famous of the Shakespearean playwrights.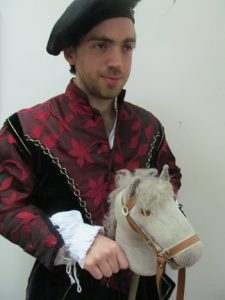 Sebastian first came to critical attention in the 1950's playing Richard III in that Shakespearean play Richard III at the Gaiety Theatre, Ayr, with such intensity it melted the interval choc ices, causing a great deal of distress to the usherettes. He was then lucky enough to be sponsored by his aunt's wealthy American cousin, Lulubelle, to study "the method" in New York. This brought a new intensity to his work. For instance, playing in The Tempest was preceded by spending several hours in a Swan Boat on a boating lake, "to get the feel of being at sea in a storm." Playing Brutus in Julius Caesar involved spending two weeks at the Quirinale Palace Hotel, having tea with Sophia Loren and simply "soaking up Rome." He was indeed a martyr to his craft.
Honouring An Old Friend
Today we find Sebastian, like the other residents nursing, a bit of a hangover as they spent last night celebrating the life of Sir Sean Connery, with a James Bond themed night with appropriate food and drink. There was as in Moonraker a starter of asparagus and hollandaise sauce, followed by lamb from Casino Royale and from For Your Eyes Only, figs for dessert. Fancy dress was the order of the evening and in addition to many elderly men with cats or metal teeth, there were any number of Pussy Galores whose years, plus body stocking, proved that an optimistic outlook is as essential as a large conch shell. The prize for the best Bond girl, however, went to, "her that used to be on Blanketly Blank" who, having persuaded one of the maintenance men to mount a car seat on rollers was wheeled in as Tracy Bond in On Her Majesty's Secret Service, Sebastian himself looked out one of the outfits that had belonged to Mrs Travers, the woman what did (but not a lot) for his Aunt Muriel and Uncle Jasper, and went as Rosa Klebb.
Still a Wylie Fox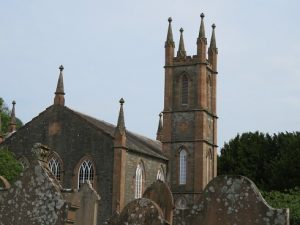 While rummaging around his archive, he also came across a scrap book about The Bodies in the Bathtub serial killer, Mrs Dangerfield, who had died on Hallowe'en 1960 when she fell from the Church tower at the Wylies' Rural Bolthole. Like his fellow residents, Sebastian has problems with his memory but has moments of great clarity when it matters. The discovery of the scrapbook makes him think that this story might be a clue to the financial problems of the home and the artistic community.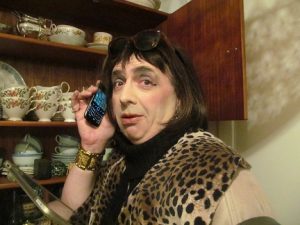 He also has time on his hands as the work on his project, 'Wylie World', has been halted for the duration of the pandemic. He, therefore, telephoned the leading, but highly irritating cultural expert, Vivienne Valhalla, uber curator, and Hilary Dee Range, cultural correspondent of 'The Daily Slouch'. These women are always keen on anything to do with the Wylies as they see it as a guarantee to get the tills ringing and, with a bit of luck, the deeds of covenant signed.
Being associated with Sebastian and his family heritage will be no bad thing for them. Sebastian knows them inside out and is aware that they naturally see themselves with a spot on Graham Norman's , or whatever his name is, couch next to Judy whatsit and Jude thingymabob  and those thin American women whose names he can never remember; anyway they all look the same. He knows they will come, pandemic or not!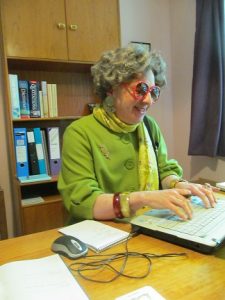 The cultural ladies cannot believe their luck and hot foot it to Slough.
Socially Distanced – Thank Goodness
Of course, they can only speak to Sir Sebastian in the specially constructed conservatory with pull up clear screen, 2m apart and with the doors and windows open. This is ideal from Sebastian's point of view as it ensures the visit will be short. Being modern cultural women, they are dressed for warm offices. Sebastian, being old school, does not feel the cold and anyway he is wearing the Arctic clothes he kept from a film where he played the captain of whaling ship filmed off Spitzbergen and funded by a leading frozen pea manufacturer who was trying to reclaim ice and cold as a positive thing. The two women are chittered to the marrow but so happy to be in Sebastian's firmament, they tell themselves the chilblains will be worth it. Sebastian outlines the story.
"Why have we never heard of this" asks Vivienne Valhalla
"Yes, why?"  echoed Hilary Dee.
"Well I guess it must just be the passage of time. It certainly made the headlines at the time, but you have to remember it was the time of the cold war and the Kennedy Election, not to mention the Lady Chatterley trial so the focus was on other things. Mrs Travers and Young Auld Jock were celebrities for a while.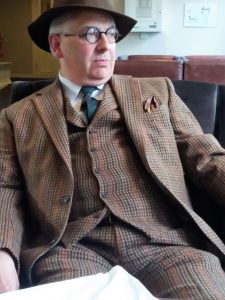 Uncle Jasper though was glad when it passed in favour of some other sensational event. He could never quite come to terms with the fact that Mrs Dangerfield was not only the bathtub murderess but also a pretty accomplished shorthand typist, who shared his love of drove roads and drystone dykes and most importantly had tried to replace his beloved Muriel."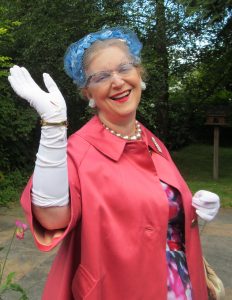 So Many Possibilities
The cultural ladies were enthralled by the tale of the Wanton Widow of Wigan and her infatuation with the ideal that was Muriel and how she tried to replace her by gradually assuming her character. Both women agreed this was a book, a play and film.
"And" said Sebastian "an exhibition."
"How is that?" asked Vivienne.
"Well you see she was also an accomplished painter, having taken a master class in the Asylum. She was already in demand by the London Galleries."
"Do any of these paintings still exist?"
"Yes, there is a huge collection of paintings of Muriel and Jasper and their circle."
"Paintings by Wanton Widow, the bathtub murderess of the 20th century's most fashionable couple! This could be the basis of a festival of Muriel to cheer up the nation after things become less unprecedented."
"It could make us all a fortune!" gasped Hilary Dee
"You a fortune? I want to make enough money to support The Home  and all the musicians and artists that have been ignored at this time of crisis. You see Mrs Dangerfield actually left Uncle Jasper her estate including the paintings and a rather nice legacy, but he would never use it, given the circumstances. It has been sitting gathering interest since 1960 and would be the basis for a massive fund raising activity for the arts. I am sure he would approve. The cultural accolades may have to be enough for you ladies, but I see honours ahead for you both too. No one will ever forget your contributions, I can assure you."
"What do you want us to do?"
"Speak to the Cabinet in the first instance. I want tax breaks, The Tate, Saatchi –  the full works."
"What makes you think we have any influence"
"Come now Miss Valhalla, we've all heard the rumours."
"Yes, well indeed…. And the film… who are you thinking of?"
"Cate whatshername, you know Australian, can't think of her name, but she will have to play both Aunt Muriel and the Widow to make it effective. I am thinking him that was in Uncle Vanya for Uncle Jasper and the woman who does voiceovers on Scotland's First Minister, her for Mrs Travers."
"Well we will see if we cannot get the ball going."
"Yes, good now you two look a bit blue round the lips better get back to the Station. Sorry not to be more hospitable. I must dash. We are having an American Election Night Party here. That John Kennedy is going to make a great President and did I ever tell you Aunt Muriel was the brains behind the pill box hats."
"Oh, do tell" said the other one "it will make a great feature for the paper."
"Next time ladies, must dash, toodle pip."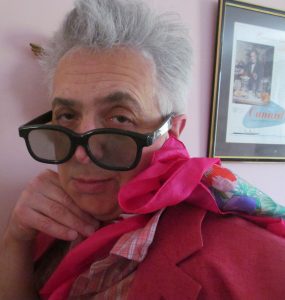 Sir Sebastian Wylie Fox, November 2020