Mary Queen of Scots at the National Museum of Scotland: 21 June
The Queen is in the Building!
11.30 – 15.30 included in the admission price
At the National Museum for Scotland, you will find Mary, Queen of Scots granting an audience to all those who come into her presence at the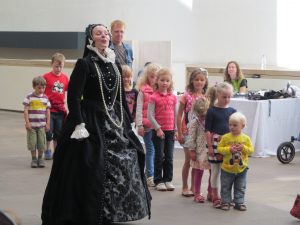 Father's Day Takeover the Museum day. From 11am Mary, Queen of Scots will be in Hawthorden Court and at 11.30, 12.30 and 14.00 Her Grace will be making sure you all know how to behave in her presence.