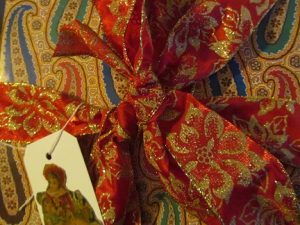 This week's peek into life 60 years ago takes as its theme Christmas shopping. All the suggested presents here featured in articles in The Glasgow Herald from the 14th to 24th December 1959. We join Muriel and her friend Lottie at coffee….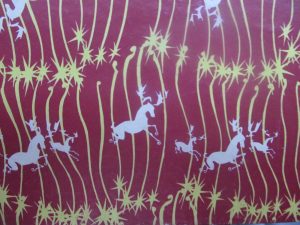 Morning Coffee & Christmas Shopping
"There you are Muriel"
"Yes, here I am Lottie and have been for the past half hour."
"Sorry Muriel I got waylaid by that blond strumpet in Perfumery, you know the one who has been having the fling with him that's big in river dredging."
"Did you get anything?"
"Only that he has promised to take her to Argentina and show him how his bucket and chain method works in Buenos Ares.
"She won't be the first to have been taken up the River Platte from what I have heard, really Lottie what is it about these men who make a pile and think they own the world. Mind you who am I telling, after all you haven't had your troubles to seek with Mr Macaulay."
" Quite so Muriel, he treats the typing pool like a gym, mind you there are ways of making them pay, just look at the emeralds I have bought myself on his behalf."
"Oh Lottie they are whoppers."
"Funny Muriel that is one of Mr Macaulay's favourite phrases, money in the bank though and it's all portable."
"You have become quite devious Lottie."
"Well you have to play them at their own game Muriel. You are so lucky with your Jasper, it's wonderful that he is stuck in his shed and not concrete. What am I saying I wish mine was stuck in concrete instead of just having made millions from it."
"Lottie what a terrible thing to say. Good; here comes the waitress."
Complimentary Crackers
"Good morning ladies, tea or coffee?"
"Coffee please, two of your Viennese specials"
"Anything to eat Mrs Wylie?"
"Well I shouldn't but a festive mince pie and a little whipped cream would be nice."
"Me too."
"Thank you Mrs Macaulay. And how is your lovely husband? He was in here the other day, with his colleague, you know her with the Marilyn Munroe wiggle, I think she is in payroll."
"She certainly is."
"Won't be a tick Ladies, here are complimentary crackers from the management. Mr Macaulay had such a smile on his face when I suggested he might pull one with his colleague."
"I think, Muriel, I will go and get the bracelet to match this."
The Smell of Scotland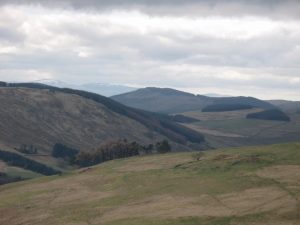 "Steady Lottie… and to change the subject did you succumb to anything in Perfumery?"
"Actually, yes they had a special promotion on Scottish Perfume."
"You are joking!"
"No; it is made locally and it really conveys Scotland in scent. There is a choice between Highland Peat at 7 shillings, Heather Bloom at 10 shillings and sixpence and Scottish Orchid which is the dearest at £1."
"Don't tell me you actually bought something. I am a Chanel or Arpège woman myself"
"That blond bombshell is very persuasive."
"So it would seem – which ones?"
"All of them – I thought I would give one to my woman what does but far more than your Mrs Travers does and I need to give something to the girl that combs me out at the hairdresser's and then there is that sweet girl who does my alterations down at Busty Betty's old place that you put me in touch with, a bit common , but she is as she says herself marvellous with zips."
"Yes Busty Betty's has been one of might great triumphs. It has done wonders since I transformed it from House of Ill repute into a nationally important sewing school giving employment to fallen women all over the Glasgow area. Many have gone on to become Sunday School teachers and missionaries.
"Muriel you should be recognised in the New Year's Honours."
"Oh no not little moi, but how sweet of you Lottie; here's our coffee."
Fancy Goods
"There you are Ladies and here is a card for 10% off on selected items including a square glass dish with a picture of the Queen's beasts, yachts or a map of Glasgow. Ideal for sweets or nuts. Or you can have lasting fun with our special promotion an adult toy."
"What's that, when it's at home?"
"I think Muriel she might mean 'the incredibly long shoe – horn, with a bamboo handle as long as a walking stick, with a leather handle for easy hanging.' If so Mr Macaulay already has one of those."
"l bet he does."
"No Ladies, although that item will be available in Fancy Goods. I was referring to 'The Three Vikings' made from teak in Sweden , near Stockholm. Each piece comes apart and is interchangeable. Thus amusing and horrifying tableaux can be produced, such as the one where the fat Viking's head rolls around the ground."
"Sounds like just the thing for your Jasper, he's always had an interest in history. Mind you I could envisage Mr Macaulay as a fat Viking with his head rolling around, think I'll get one, might make him think."
Presents for Men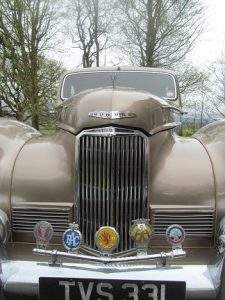 "Men are so difficult to buy for, Lottie. I have bought Jasper a new steering wheel cover for the car. He is very fond of his car, though it is getting rather elderly.  I have also bought him a miniature vacuum cleaner."
"A man with a vacuum cleaner Muriel – are you mad? Next thing you'll be telling me they can make tea and coffee and put one foot in front of another without an army behind them."
"No I was not thinking about a vacuum for the house, this is also for the car. It come with batteries and folds flat like a cigar case. Then he could get rid of the evidence he thinks I do not know about."
"What evidence is that Muruel?"
"The crumbs from the Tunnocks' caramel wafers and teacakes he munches as he drives down Great Western Road. It's amazing how many he can get through if the lights are against you at Anniesland Cross."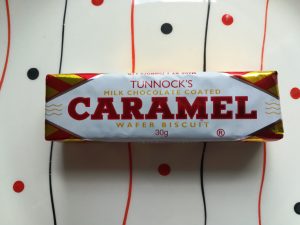 "Well you are very brave and modern Muriel. I would never trust mine with batteries unless they were connected to three sticks of dynamite and I had control of the plunger."
"Very festive Lottie! And what about his stocking?"
"Well I have a novelty bottle opener which holds asprins or whatever, which was 18/- 11d and a novelty key ring in the shape of a roulette wheel so that he can see when his luck runs out"
"Umm more coffee?"
It's the Giving that Counts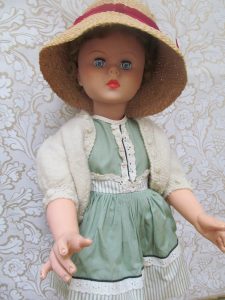 "Those mince pies are good. Muriel and what are you doing about little Gayle?"
"A party frock, after all it's never to early to think about appearance and Copeland and Lye has some lovely ones. Sebastian always sends a doll over from New York. And there will be a new book too – Jasper sees to that."
"And that Professor of yours at the good varsity?"
"Oh you mean Professor Sir Boozy Hawkes, a leading expert in the history of Christmas carols, well I thought something amusing Royal Worcester has produced – a large cup and saucer at 39 shillings that says 'To a very important person'. As they say Lottie, and they say many things, 'few men can resist the lure of an outsize cup.' "
"Never a truer word spoken Muriel."
"And your mysterious Handsome Stranger? Why he's a dark horse."
"He is getting The Man's Book by Colin Wilcox."
"Oh Muriel sometimes I think you play with fire. And Mrs Travers?"
"Well there is a long tradition of a new set of support stockings and surgical appliances, too disturbing to detail but I am also throwing in some bathcubes and a payup before you phone wooden box."
"Oh that's nice she is getting a telephone."
"No it's because she keeps using mine, I am going to put it in the hall."
Woman to Woman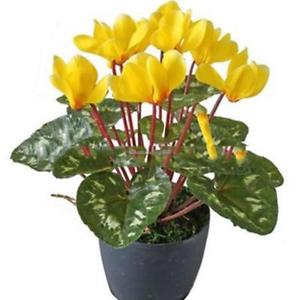 "The thing I find difficult Muriel is all the women at The Guild and The S.W.R.I.; they all either have everything or can knit it themselves."
"Simple Lottie, pot plants are the thing. Cyclamen for those who can, in the words of Elizabeth Orr Boyd in The Herald, be trusted with everything. And those who cannot master the rules, like that temporary minister's wife who cannot be trusted to master the rules even at a Beetle Drive, get cacti. It is not that they are easy to grow, but like Charles II they take a long time to die. Ferns are fashionable, again and that is what I shall be giving Lady Pentland-Firth, they look crisp of an evening especially against Chinese wallpaper or in front of a dinner gong."
"What about your Cousin Lulubelle? She strikes me as being very difficult."
"You are on the ball today Lottie. Have you been at the Tonic Wine again? It's not a good idea before breakfast. No indeed, what do you get the woman who has everything that money can buy but taste? Actually, I have had a copy of the Grangemouth Development Plan printed and bound for her and signed by the Provost. "
"Isn't it all oil refining , hydrocarbons and I.C.I.?
"Exactly! They have ideas of expansion and are asking leading entrepreneurs "Why not Consider Grangenouth, with its attractive building sites, key workers housing, good labour facilities, large docks and splendid communications." Sounds ghastly to me. If I had wanted to work in petrol then I would have bought the garage in the West End, but I know what she is like, and I want to be one step ahead of her in the new year. That's the trouble with having a business partner who has all the money, they call the shots, or so she thinks. Now Lottie when you have finished that mince pie what about a spot more shopping and then we could go and see The Nun's Story."
When in Doubt – Treat Yourself
y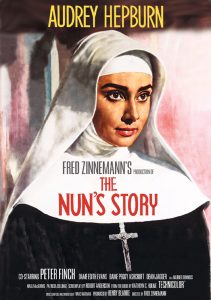 "Which department shall we go to first Muriel?"
"What about Jewellery and Bags. Maureen Burnett says that the most popular presents this year in Paris are the purse and the choker necklace." I am not interested in the purse. However, the necklaces are very à la mode in pearl, diamante or jet and are just the thing with the new higher hairstyles for the 1960s. They look simply marvellous when worn with a softly draped turban in black or pastel net. It can be both chic and awe inspiring.
"Who else have you got to buy for?"
"Oh no one else Lottie this is for me. After all, as the woman's editor says it is a look that requires tremendous panache. Who else could wear it?"
"Silly me Muriel, who else indeed!"
"You are too kind Lottie; now drink up. Chokers and Audrey Hepburn await, not to mention Peter Finch."
"I thought you had seen The Nun's Story?"
"I have, twice. But no one lies on a floor like Audrey. It is as effective, Jasper says as my refined sitting. Audrey is to dramatic floor lying as I am to sitting in the line of beauty."
"What's that Muriel?"
"I will show you in the cinema. Are you familiar with the letter S and the rococo?"
"Is it like the twist?"
"In a manner of speaking."
Have a simply marvellous Christmas everyone
Muriel Wylie
P.S. Lottie is in Casualty having slipped off the seat at the cinema