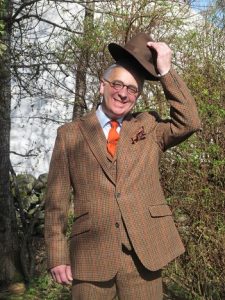 In Blythswood Square, RSA Club
"Morning Mr Wylie,"
"Good morning to you Agnes, you are up and about early or is it late? In your line of business it's hard to tell."
"Och Mr Wylie you are a caution. Strange as it may seem, I am up early. I am not one of the "girls" anymore, just a little light shop lifting. It's our Rita's birthday on Monday, thinking of a nice twin set. It'll look good w'i her new hairdo, one o' they beehives that's all the rage."
"Oh, Mrs Wylie will be pleased Agnes. Not about the shoplifting of course, but the careful selection of Scottish quality wool products. You were one of her star students at The Home for Fallen Women."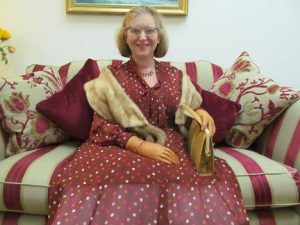 "Aye Mrs Wylie and her ladies showed me the error o' ma ways and the pleasure a buddie can get from a well organised glove drawer as well as a dozen ways wi' cling peaches. Although I did have one or two suggestions ma sel."
"I can well imagine Agnes, but would rather not. And where is your chosen emporium today?"
"Well as I am this end o' the toun I thought Sauchiehall Street and Daly's The floor manager is off on a Friday, Doris in Furs used to be in the same line as mysel', so she'll turn a blind eye and the doorman used to be ma Tuesday regular, so nae worries Mr W."
"I have to say I am surprised by old Bert on the door. Isn't he an elder of the Kirk?"
"Aye so they say, but on Tuesday afternoons he looked lovely in a pair of shorts and a blazer getting his fractions wrong. I was very cross indeed."
"Umm, well I must get on Agnes. Toddle pip."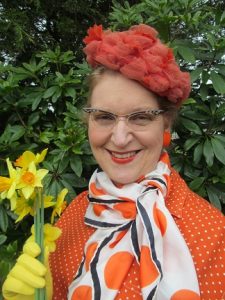 "God bless you Mr Wylie, and tell Mrs Wylie ma scarves are in alphabetical order according to where I stole them from. She's no' wi' yous I take it?"
"No, she's still in the country, she's busy with the future."
"Nothing ye can dae about that Mr Wylie, see yous."
Magazine Rack Fame
"Good day Mr Wylie, nice to see you back."
"Thank you, Fred, I was sorry to hear about your brother in the bonded warehouse fire. Terrible business."
"Yes indeed, the worst in peace time they say. Thank you, Sir for your concern. I do appreciate it. There to be a benefit concert which will be a comfort, but I am glad to be at work to take my mind off it."
"Yes, Muriel has bought tickets."
"How is Mrs Wylie sir, apart from being simply marvellous of course?"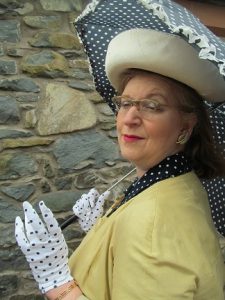 "A little preoccupied with the future, so she is staying in the rural bolt hole for a few days."
"Business all right I trust sir? My friend, incidentally, bought me one of your magazine racks, he says wrought iron is all the rage. I keep my 'Muscle Man Monthly' in it."
"Business is fine, thank you. Mrs Wylie had a dream about a Spring of unparalleled blossom hiding a dark reality in the future."
"Oh, Mr Wylie that's so Judy Garland and 'Over the Rainbow'. Now I have your usual seat by the window and I believe there is a letter for you from your nephew Sebastian if I am not mistaken by the airmail nature of the correspondence and the green ink."
"I didn't realise you knew Sebastian."
"Oh yes he was a regular at the Corn Exchange Bar where I used to work. Said I made the best Brandy Alexanders in Glasgow. Now what can I get you?"
"Well I was gong to be good and have coffee but perhaps I will have a whisky and soda if I may? And go easy on the soda."
"Certainly, Sir and the letter is on the table."
Letter from America From a Concerned Sebastian
Dear Uncle Jasper,
I hope this finds you all well in Bonnie Scotland?
Thought I would write to you at the Club as I am worried about Aunt Muriel who has sent me the oddest letter saying that she has had a dream and wants me to "be very careful 60 years hence." I am not sure what this is about, it is so unlike her, but please assure her that as a confirmed theatrical I am always very careful. I eat plenty of green vegetables, drink hot water and lemon every morning and have a rigid 'nice toes naughty toes' regime plus I moisturise nightly with Elizabeth Arden. Do let me know that she is all right.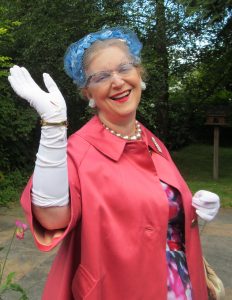 Life in NY – Teeth, Cake and Politics
I am fine. I continue to enjoy life stateside, however, America is such a strange place. It is impossible to get tattie scones or black pudding, although I have become quite addicted to their hash browns and you would love the size of the portions. People have great energy and even greater teeth – they make Glasgow mouths look like neglected graveyards!
Everything feels new and modern at least in New York, and no wonder they laugh at our fridges and lack of central heating. Chores are made easier by labour saving devices and even baking has been simplified by someone called Betty Cocker, who provides cakes in a box like cereal.
On the other hand, Uncle, the dream is a little tarnished by race relations. Black and white people have not been allowed to eat at the same lunch counter in Woolworths, which has resulted in many protests.
Trouble is brewing with Moscow as a U.S. pilot called Gary Powers has been shot down in Russian air space in what may be a spy plane . I fear that the U.S. is also getting further drawn into the trouble in Indo China or Vietnam and already 3,500 troops have been sent. They are obsessed with the idea that communism is spreading. Unfortunately, they seem to equate socialism with communism and everything is about the individual so there is no heath service which can be tough.
The hope for many is that there will big changes if Senator Kennedy becomes President in "the fall". Aunt Muriel will remember Mrs Kennedy as I believe she gave her good advice at the time of her wedding and has been a great source of influence on her choice of style. Indeed it is quite possible that in a quiet way Aunt Muriel secured the Democratic nomination.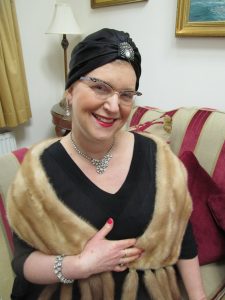 By the way do tell Aunt Muriel that the writing may be on the wall for The Home for Fallen Women as The Food and Drug Administration have just approved the Searle company's application to licence Enviod, which will be the world's first oral contraceptive pill.
Thanks to the generosity of Cousin Lulubelle I have somewhere nice to live in New York, which is great when I am "resting". I tried for a part in a forthcoming film by Alfred Hitchcock called "Psycho", but alas this went to my friend Anthony. I, it seems, lack concealed menace. I shall have to work on this.
Fortunately, I have been kept busy in the off Broadway show The Fantasticks. Basically, it is about two fathers, their children, a boy and a girl and the trick that the parents play. They pretend to feud and this helps the children to fall in love. It is an allegorical story loosely based on Les Romanesques by French poet and playwright Edmond Rostand. This itself is based on some Shakespearean plays which were most successfully written by William Shakespeare My rendition of Try to Remember has received good reviews in the Press. The song might cheer Aunt Muriel up as its about remembering the good times when things seem bad. Perhaps, however, she is more in the mood for Soon it's gonna rain. It is not without its controversies particularly for the repeated use of certain words, but that's showbusiness as they say. I have a feeling it will run and run.
An Interlude
"There you are Mr Wylie Scotch and Soda on the Rocks, "
"Thank you, Fred."
"Will you be having lunch with us?"
"Yes, I think you might persuade me."
"Splendid I will bring a menu."
Back to the Letter
Well Uncle I hear you are The Face of The Magazine Rack for 1960. Wrought iron is very fashionable you know. It looks great as a plant potholder in the smart open plan rooms that are all the rage here. I am sure Cousin Lulubelle knows a good thing when she sees one and with TV sets destined for every home, I am sure they are a winning affordable item.
How is Mrs Travers? Is her husband still in the Sailors Home at the Broomielaw and what of her Billy, is he in or out of jail? And is Lady Pentland-Firth still undermining the class system with her interpretation of noblesse oblige? Is she planning any of her country House Concerts for the summer season?
I imagine Gayle is getting quite the young lady now. Am I correct in thinking she goes to school this autumn? Westbourne no doubt. If you see Louise from the right side of Carlisle tell her Dimitri is with The New York City Ballet who premiere a new ballet by Balanchine this month. It's called "The Figure in the Carpet". Believe it or not he dances as a Scotsman in a kilt!
I still not have ventured out to the Blue Ridge Mountains, but hope to see Patty one day soon. When you are next in the Rural Bolthole please give my best to Moira, I think of her often.
Well I must dash Uncle, dress rehearsal at 10. Love to you all keep me posted about Auntie.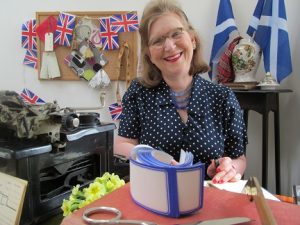 Your Nephew, Sebastian XX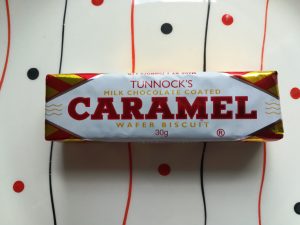 Ps Can you send Tunnocks Caramel Wafers? 
Major Interruption
"Ah Wylie, haven't seen you for a while."
"Oh hello Major Smart, no been at the rural bolthole. Are you well?"
"Yes, yes. Capital. How's that filly of yours?"
"Muriel?"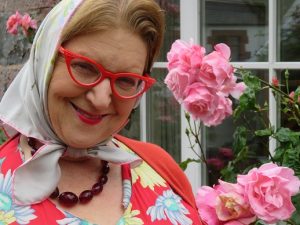 "Yes, yes, fine pair of ankles. Count yourself lucky Wylie, that's the sort of woman who won the last Unpleasantness."
"Hmm. She's a bit worried about an unpleasantness in the future."
"Quiet right Wylie, gotta keep the old eye on commies, socialists, beatniks and that Harold Wilson. Need to be prepared. Prepared, is she?"
"Preparing leaflets for the future."
"Splendid Wylie, don't want the future taken over by rock and roll now do we? Gotta' keep an eye on that Alvin, ay what?"
"I think you mean Elvis."
"Him too. Tell Mrs W to send me a copy. I'll see M.O.D. gets it. Capital fine pair of ankles… Oh those sling backs."
"Fancy a spot of lunch; it's shepherd's pie and rolypoly, love as spot of rolypoly."
"So I have heard, you go ahead. I just have to write to my nephew in America."
"Americans, keep an eye on them too, all those fridges and central heating. Mark my words Wylie, no good will come of it. Toodle pip old bean. By the way well done with the magazine rack, holds all my "Field Sports and Shooting Monthly".
Dear Sebastian,
…….
Jasper Wylie
May 1960