As you know Muriel & Jasper are away on an adventure to the U.S.A.. While gone, we have been left in charge! We are dipping into the archives created by the blog over the last 9 years of weekly posts and found this lecture-ette from 1956 on the wearing of brooches. Rather appropriate as Jasper bough Muriel a brooch for their recent anniversary
The Delight of the Brooch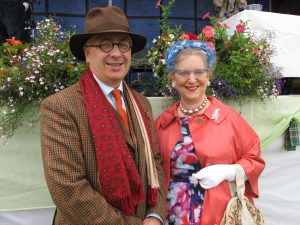 There is a line in Robert Louis Stevenson's Songs of Travel 1895, which says "I will make you brooches and toys for your delight". It is my contention that brooches are a delight and yet I cannot help but feel that they are the poor relation of female adornment and perhaps even something of a joke. So often they are seen simply as the finishing touch on the British middle class woman's coat.
They are this but so much more as they can speak to us of many things. Perhaps at first glance the brooch does not have the romance and symbolism of the ring or the sensuality of the necklace resting around the swan like neck of a beautiful young woman. Or the wilful playfulness of a pair of delicate gemstone chandelier ear-rings swaying playfully with each toss of the head.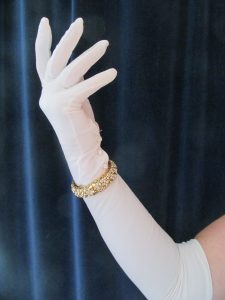 Then of course there is the bracelet which draws the eye with the actions of the most expressive of arms. At the apex of all female adornment there is the tiara, a symbol of power and position. One need look no further here to illustrate my point than Lady Pentland-Firth our Chair who is so aware of the power of the tiara she has been seen wearing it while buying a yard of fablon in Woolworths or standing in the garden.
Who Will Speak Up For The Brooch?
The brooch ladies, I dare to suggest is seen as the poor relation, after all it just sits there, doesn't it? Who paints the brooch as he would paint emerald ear-rings or a string of milky pearls? Who, apart from Robert Louis Stevenson, writes of brooches? In truth there have been some as my research has revealed. William Butler Yeats wrote in The Dawn of "the pin of a brooch" and Emily Dickinson wrote of a brooch "frozen on" and of a sleeping grandma wearing a watch and "ancient brooch". Well one might say she would, wouldn't she? Hardly a homage one would think, at least at first thought; but dare I propose that the poets are suggesting that there is more to the humble brooch than meets the eye; that they are objects of delight like toys, but they are objects with a point and a past.
Holding It Together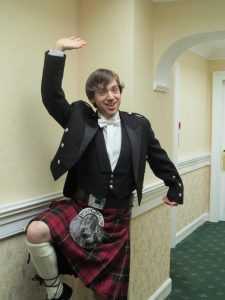 That point and that past are very connected with the history of our clothes. A weaving friend of mine once said that we are connected with textiles from the moment we are born until the moment we die. A major challenge has been how to hold these garments together particularly before developments in the thread industry. The brooch with its pin has often been the means of holding garments together and one has only to think of our Celtic ancestors to remember how beautifully decorated many of these practical items were. The one piece garment from the chieftain's cloak to the baby's shawl has often been held in place by the brooch. Today our gentlemen hold their kilts to account with a simple brooch and our monarch's Order of the Garter is a brooch by any other name
Something Meaningful to Say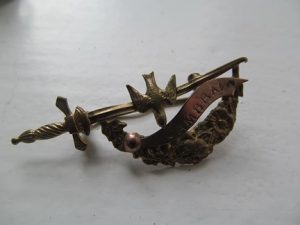 Brooches can convey messages. One has only to think of how often they have been used as love tokens, with hearts and lovers knots and with precious stones spelling out messages of affection. Perhaps some of you will remember with sadness the broken brooches of the
I am sure that many of you here today were, like moi, during the First Unpleasantness, the recipients of "sweet heart brooches" from members of the armed forces. I believe Lady Pentland-Firth has a considerable collection. They can also remind us of relatives in far away places and mark important milestones in our life like our 21st.
Ladies we must never forget the political messages of the suffragette brooches and the brave women who wore them. Some of you who have been professional ladies have worn brooches or badges which denote particular rank or achievement , such as nurses and her ladyship has already alluded, however briefly to my decoration from the President of France on behalf of a grateful nation, which is more than one can say for one's own, still as they say, A prophet in his own country…..!
Practical Benefits of Taste and Modesty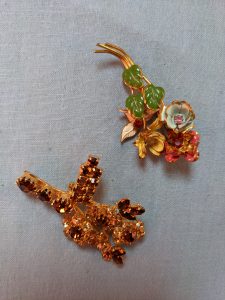 It used to be said that a well bred woman only left the house wearing a watch, a string of pearls and a modest brooch. Generally speaking this is a good rule to follow. In Shakespeare's Hamlet, (which is not a reference to the place where Anne Hathaway had her cottage built so that it might appear on biscuit tins and home embroidery kits) but is a play. It is by William Shakespeare and is about a Prince called Hamlet who lives in Denmark.  The writer gives some wise words regarding the dangers of gaudy clothes and accessories .
Of course there is a practical side to all of this and that is if one leaves the house looking like a Christmas tree then one is bound to attract attention and while that might have its benefits there are also certain disadvantages. Too much showy jewellery can attract envy and thieves. This is especially the case when travelling in less salubrious parts of our own country but especially abroad which is always unknown territory and as my husband says full of spices and pickpockets. I must say I have been known myself to tone things down and turn my rings inward when venturing beyond Buchanan Street.
How Then Does This Translate Into Brooches?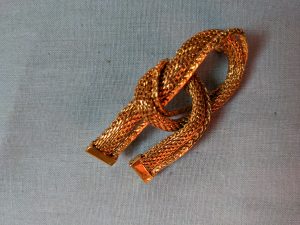 Avoid brooches that are too showy or sparkly during the hours of daylight. The Duchess of Windsor was once asked if she had lost many diamonds in a burglary and wisely said  "Certainly not it; was after 6 in the evening after all." Diamonds are for night time and in the case of a brooch, a diamond brooch can be worn for a wedding or special party as these events often go into the evening hours. For those of you whose lives are acted out in the cheaper seats of the theatre of life, the same applies to marcasite or to paste jewellery.
I would suggest therefore that after wedding and engagement ring and the purchase of a good watch, a classic gold or silver brooch say in a bow or knot would be one of my essentials.
Novelty and Craftsmanship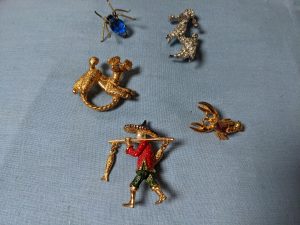 On the question of novelty brooches, these are perfectly acceptable for holidays and the lighter moments of life indeed I have a number myself. Now if I were to advise on the matter of a second major purchase it would be a cameo. These are beautifully crafted pieces of the natural world and indicate that one has been to Italy and they are invaluable for wearing at the neck of a crisp cotton blouse or with a blazer.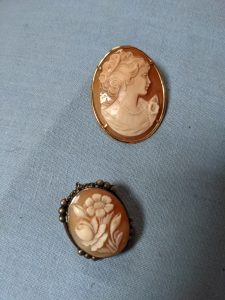 They are very versatile and demonstrate you are a woman of culture. If one's resources do not stretch that far then a Scottish "cairngorm" will do the trick.
Anatomy and the Brooch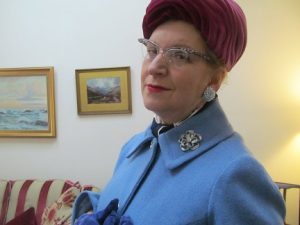 This really does bring me to the central point of my lecture, we have discussed the what and the when but what about the where to wear the brooch and on what? It is not a hard and fast rule ladies but people will know you know if you wear your brooch on your left hand side. Now there is a common misjudgement made by many a what Jasper calls "blousy girl" that a brooch is worn somewhere, indeed anywhere, on the bosom. This is a classic mistake.
One of the principle functions of the brooch is to take the eye of the beholder upwards to the shoulders, neck and face and not the aforementioned bosom. One does not want the male of the species looking at one's chest all day long and those of you who are secretaries would do well to think about this as you are generally viewed from the waist upward while typewriting or taking dictation. Ladies, the brooch should be worn just above the heart on the lapel of the coat, tailored suit or just to the left on a dress.
Dramatic Brooch Wearing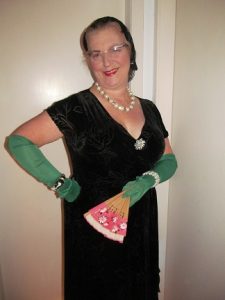 Less frequently the brooch may be worn at the décolleté to hold a blouse or dress for reasons of modesty, but this should be confined like diamonds to evening functions, or you will look like a bar maid. Some of you may have a brooch which is in two halves and functions also as dress clips. These can be worn at the corners of square necks, but without an additional brooch as this would be gilding the lily.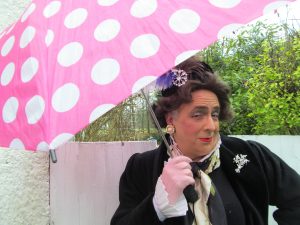 Occasionally a spectacular family diamond or gold brooch can be worn on a band in the hair or on an evening hat or even on a day hat to hold with a brooch. Here we see Lady Pentland-Firth overdoing it, as usual. Two brooches is rather over-egging the pudding, as dear Grandmamma used to say.  On a plain taffeta ball gown, a diamond floral brooch can look simply marvellous on a sash or bow at the waist. Finally pearl brooches can be simply beautiful and look wonderful with veils at funerals, especially with a single drop pearl like a tear.
So there you have it, my brooch masterclass. I trust this will be helpful to you and many others who have asked for help from moi on this matter.  Of course rules are for breaking but this requires "je ne sais quoi" and my advanced class.
à bientôt
Muriel Wylie
January 1956