Launch of the Fife Pilgrim Way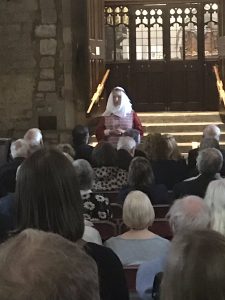 On Friday 5th July, the Fife Pilgrim Way was launched at Dunfermline Abbey by none other than Queen Margaret of Scotland.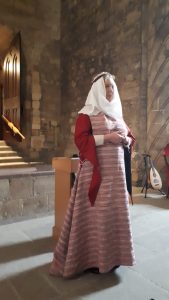 Queen Margaret is very important in the history of Dunfermline as she was married to Malcolm III in 1070 in a small church. To celebrate her marriage she ordered a priory be built on the site of the church and invited a small community of Benedictine monks to set up a community there.
When she died she was buried in the priory by her son King Edgar and later her youngest son, David I made elevated the priory to the status of Abbey, the nave of which still exists today.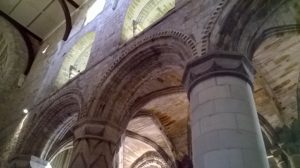 the new Fife Pilgrim Way is a 64 mile route following in the footsteps of past pilgrims who made their way from North Queensferry to St Andrews to see the relics of St Andrews, a route made possible for everyone by Queen Margaret who established the queen's ferries, north and south. She believed it was everyone's right to visit the relics of St Andrew and made the ferry crossings free to all to enable pilgrimage.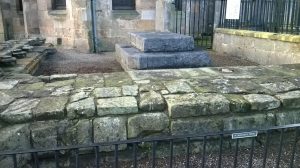 In 1249 Queen Margaret was made a saint and a shrine established to her at Dunfermline Abbey where she was buried. This then meant that Dunfermline became part of the pilgrims' route. The site of the shrine can still be seen today.
.