Join Queen Victoria at the NMS Late 1st November
At the National Museum Scotland Late Night on 1st November themed around their magnificent exhibition, "Wild and Majestic", there will be an opportunity to see if you can amuse the queen notorious for not being "amused"! You will find Queen Victoria in the South Hall from 7.30pm to 8.30pm, rather determined to not be amused.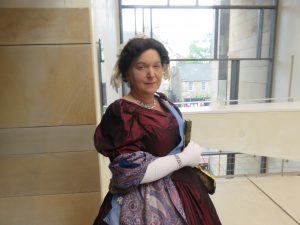 Do come and see if you can change her mind.