Life is certainly never dull for our chums who reside in the 1960s!
"Sucked to Death – Treasured Cleaning Woman Perishes on Solway Coast."
"We are devastated" say local philatelists.  The Bolt Hole Bugle 16th December 1962 edition  
At The Funeral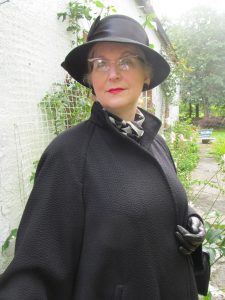 "Blessed are they that mourn. I promise a new heaven and a new earth,  get birthday card, order coal and pay electricity bill. Oh sorry wrong bookmark….. Earth to earth, ashes to ashes, dust to dust…."
"When it's time to go you must; you must!"
"Be quiet Jasper; the Minister will hear you."
"Well, I for one won't miss her, with her weight reduction plans and wretched stamp hinges stuck to every surface."
"Jasper just because the poor woman wouldn't let you have crumble and custard at every opportunity did not make her a demonic figure, other things may have, but not sensible meal plans."
" What do you mean Muriel other things may have?"
" Oh, nothing really Jasper; she could be a bit brusque I admit. However, she made a far better job of cleaning the parquet floor with half coconuts tied to her shoes than Mrs Travers ever did."
" What about her lack lustre bacon and fried egg rolls?"
" What was lack lustre about them Jasper?"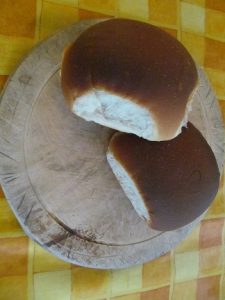 " Well too soft, I have not had a well fired roll since Mrs Travers became educated."
"Well, and whose fault was that? You and your cosy Socialist shed-talks à deux when she should have been whitewashing the coal shed. Anyway, Dahling well fired is just  marketing ploy to shift burnt bakery products and I am sure they are not good for you. Would you like a Fisherman's Friend?"
Lottie is in Need
"Could I have one please Muriel I have a bit of a tickle in my thrapple?
"There you are Lottie and might I say how good it is of you to come. I take it Mr Macaulay is not with you?"
"No, he sends his apologies and condolences; he  has a new secretary and apparently she has a few rough edges he needs to smooth over."
"I heard his new secretary was that Molly McGuire who does evenings in the Pentland Firth Arms. I didn't know she could type or do shorthand."
"She can hardly read Muriel but her talents, doubtless, lie elsewhere."
" Perhaps Mr  Macaulay will get her up to speed?"
" Oh, I think we can guarantee that. By the way Jasper when is the next Hysterical Society meeting?"
" Tuesday Lottie, I am doing something on the brick industry."
" I might give that a miss, I thought it might be something more seasonal."
" Well, there will be mince pies and mulled wine."
"Well, I might come along for that, but I might just slip in after you have started."
"You might miss some vital information; you wouldn't believe the stories I have unearthed about bricks."
"Trust me Jasper I would; by the way Muriel where is the purvey after this."
" Pentland Firth Arms, Lottie."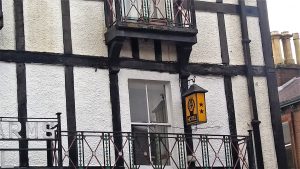 " Sausage Rolls?"
" Yes, and choice of soup and tray bakes."
" Are you going back to Glasgow afterwards/"
"No Jasper and I are gong to stay a couple of nights and try and get the Bolthole ready for New Yyear. I will need to take on a local girl, what with Mrs Sloan having been sucked to death. I also need to visit the Handsome Stranger who is in the Infirmary, fighting for his life.
Lady Pentland-Firth is Here Too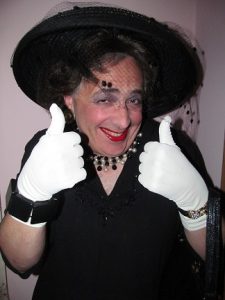 "Muriel?"
" Yes"
"It's me."
"Gosh Patience I didn't expect you to come veiled. Where have you been"?
"Long story Muriel, tell you later, but I had to come down to the Hall on various matters relating to my head forester and I heard there was a sausage roll and choice of two soups purvey at the Arms after the interment of what's her name."
"Mrs Sloan."
" Ah yes, something sleekit about her. Stamp collecting isn't a hobby for a woman; indeed, hobbies are quite unbecoming in a woman even ones what do or should I say did. Added to which your dear Jasper said she practically starved him."
" A slight exaggeration but true to say they never quite hit it off, he always missed Mrs Travers."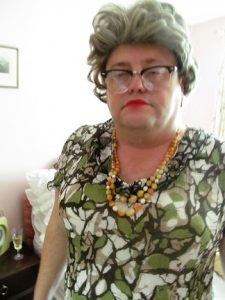 "Well, he would, she spoilt him rotten. I have never seen so many well fired rolls outside the City Bakeries. Might I have a Fisherman's Friend?"
Funerals are a Class Issue but Sausage Rolls Cross Barriers
" Would you have one for little me?"
"Big Nana, I didn't see you sitting behind me, yes of course, I always have a fleet, so to speak, of Fisherman's Friends for funerals, one gets so dry it's the emotion. A good suck also stops one from crying which is so working class."
"But Muriel I am working class."
"Well Big Nana you had also best have a handkerchief. There you are, it is Brussels lace, but feel free to sob away, you can let me have it back once its laundered.  Are you going to the purvey?"
" Is it the Co-op?"
" Yes, I thought Wylie and Lochhead might be a bit over the top for a domestic."
So, there will be sausage rolls?"
"Naturellement."
" If that means 'yes' count me in; what about tray bakes?"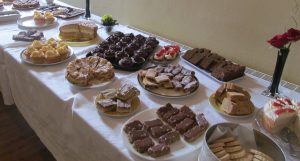 "Of course, and paradise slice, I felt that was appropriate even although we have no idea if she is going there."
The President  of The Stamp Club gives a Eulogy
"Mrs Sloan was, in short, one of the Stamp Club's most active and popular members. She never attended a meeting without bringing a tin of well fired rolls, a packet of Ayrshire bacon and some flat sausage for our tea break. She never charged. Her collection of stamps was enviable and she never failed to share her knowledge of those from behind the Iron Curtain which was her speciality. Many members have benefited from her "swapsies." In conclusion might I say there are few among us who will forget her members' night talk 'The Cuban Revolution and Socialist Postal Developments' with free cigars. She was generosity itself. Thank you."
The Closing Hymn
Thank you, Mr William Watermark of the Philatelists for that moving eulogy. Now before we make our way to the churchyard, where we will appropriately have a member of the Boys Brigade Junior Stamp Club play The Last Post, let us close this service with the hymn chosen by Mr Jasper Wylie, The Sands of Time are Sinking. 
Later at the Purvey
"That all seemed to go very well Mrs Wylie despite all pervasiveness of the fragrance of Fisherman's Friends throat pastels."
"Indeed Reverend, a useful funeral aid and if I might say so a beautiful service. Now will you take broth or cock-a-leekie? There is also a selection of sandwiches and hot sausage rolls."
"Tray bakes?"
" Of course, what would a funeral be without a choice of tray-bakes? I also asked for Border tart as we are in the Southwest and paradise slice."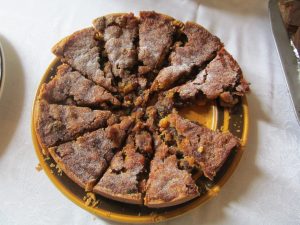 "
" Mrs Wylie you should have been a biblical scholar."
"I should have Reverend, but religion does tend to marginalise women so I would probably still be making the tea."
"I take your point Mrs Wylie, but change is a-coming. Could you get me a tea with milk and two sugars and remind me to chat about the Ladies Church Cleaning Rota? I should speak to Lady Pentland-Firth. Apparently she needs spiritual guidance about her head forester who is wilting. It happens to the best of us, but I am going to suggest we have an afternoon of silent prayer in the arboretum."
An Inspector Calls
" Mrs Wylie"
"Inspector how considerate of you come."
"Not at all Mrs Wylie –  the local constabulary always likes to send someone when there has been, shall we say an unusual demise. And being sucked to death by quicksand is somewhat sensational for Southwest Scotland. Now do tell me more about Mrs Sloan and indeed the Handsome Stranger.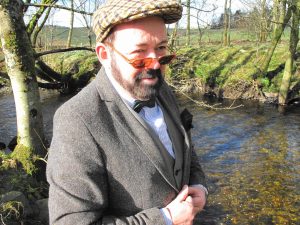 Something of a miracle that he survived. Those sands are treacherous as I am sure you know."
"Indeed Inspector, they are, and his survival is nothing short of being simply marvellous. Shall we call it a Christmas miracle? Tragic about Mrs Sloan."
"Miracle? Some might call it murder Mrs Wylie."
à bientôt
Muriel Wylie
December 1962
For those from foreign parts, the thrapple is the back of the throat and the purvey is the name for the tea after the funeral; purvey meaning purveyor. In working class homes, it was traditionally provided by the Co-op or local pub. For those and such as those in Glasgow, Wylie and Lochhead did the honours. Inevitably it consisted of hot soup, sausage rolls and sandwiches and a selection of cakes or traybakes. All of course washed down with whisky for the men and sherry for the ladies.