This week in the world of the Wylies, we join Jasper who worries about the state of the world and proves that 60 years ago things were not much different from today's woes.
April is the cruellest month, breeding
Lilacs out of the dead land, mixing
Memory and desire, stirring
Dull roots with spring rain…….
T.S. Eliot The Waste Land
 A Metaphor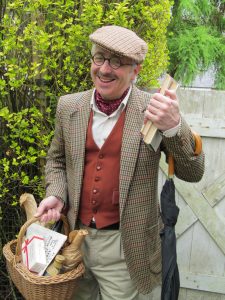 I don't know about you which, as Muriel my lady wife would say, is probably just as well, but I find April very odd. Indeed, I must agree with T. .S Eliot it is "the cruellest month". There has been so much promise, but after a promising start to spring, rain sleet and snow has beset our island nation. Except of course if you are reading this in that London, where it is no doubt positively tropical. Here in the north our daffodils are bowed down, although I am happy to report that the cowslips are standing tall. If one were to take this as a metaphor then the cowslips represent the hope offered to us in the recent by-elections in Blackpool, Orpington and Stockton. The daffodils lashed by icy rain representing, I suggest the blast that Mr Macmillan's Conservative government has received from voters. To quote The Glasgow Herald, and therefore it must be true, "it reflects a very large measure of public discontent with the government's economic policies."
Cost of Living Up
According to Muriel the best thing about the Conservatives is that "they know, how to spend the money" or not as the case may be! Our Chancellor Mr Selwyn Lloyd, who presents his budget tomorrow, is in truth facing a number of difficulties. Tobacco is very tricky; the government has pledged to discourage cigarette smoking and yet it brings in £900 million a year. He may impose additional burdens on cigarettes rather than pipe tobacco or cigars which apparently are less harmful. The cynical among us while agreeing with the sentiment feel that the burden falls once again on the working man for whom cigarette smoking is one of life's few pleasures. The same might be said of the hints that there is to be some form of betting tax to help regulate the many betting shops that have recently opened. The cost of living has also been increased by the recent fuel oil duty. It does not impinge on the average working-class family who still heat their homes with coal, but it does impact on the cost of food. I cannot help feeling that the burden of taxation is wrongly attributed.
Reading Who is Dead is Dangerous Work
I do not mean to be so negative, forgive me. Muriel says this is what comes of tripping on my shoelaces and thus falling down the step of our grocer's shop while carrying The Glasgow Herald, a box of illicit cream doughnuts and a bar of Fry's Turkish Delight. All this while simultaneously trying to read the "Who has died" notices on the pin-board. In case you are interested quite a few it seems. I can see it's going to be a week of sympathy card writing and soup and sausage roll purveys. Such is April.
Added to which, and on this point I cannot disagree with Mrs Sloan our new woman what does, "Mr Wylie a man of your age should be able to leave the house having remembered to tie his shoelaces." Now you see that is the difference between Mrs Sloan and our previous daily woman Mrs Travers. While Mrs Sloan points out the error of my ways, Mrs Travers would have done my shoelaces up.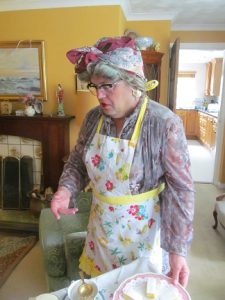 She never let me leave the house without checking I was fit for public gaze. I am quite sure that Mrs Sloan would have been happy if I had met my demise by striking my head on the penny-in-the-slot bubble gum machine, instead of having my fall broken by the Minister's wife who was on her way to the Post Office to bank the takings from the silent auction in aid of her husband's new organ. Thankfully Mrs S is away for a few days holiday.
One Needs To Be Careful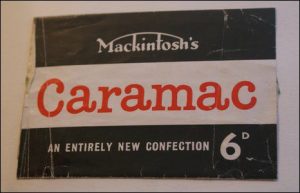 I must say the shop staff were very good and gave me a couple of free bars of Caramac to cheer me up. One is always a little shaken by these things, so I have been taking it easy and am confining myself to light duties. After all it's these sorts of things that open one up to other misfortunes and The Herald is covered in stories about such things.
There is smallpox in Wales for a start, as if they don't have enough to contend with. Mr Maclay, the Secretary of State for Scotland, is confined to his bed in Kilmacolm with a severe cold. Kilmacolm being in effect on the south side is not the easiest place to be confined in, what with it being "a dry village." Colonel John Glenn, the astronaut, has "snow blindness." Who knew there was snow in space? Mr Patrick Wolrige-Gordon the M.P. for East Aberdeenshire cannot speak after a dental operation. I suspect this has more to do with his east Aberdeenshire Unionist constituents' views on his association with the Moral Rearmament Movement. If you have ever been to Aberdeenshire you will know what I am talking about! And one must add that the North Sea wind makes it impossible to speak on many an occasion irrespective of dental surgery or morals, rearmed or otherwise.
 Nuclear Testing and Bad Butter in East Germany
Talking of armaments, it seems the nuclear wind is about to blow again on Christmas Island. In a week'a time the British will begin testing there with the full support of President Kennedy. This is all to do with the comrades refusing to allow foreign inspectors on their soil and the belief that Mr Khrushchev is about to resume testing himself. Perhaps he should suggest his East German colleagues test themselves as it is reported the dysentery epidemic is out of hand in Potsdam. The suspected cause is infected butter stored for too long. As a precaution Muriel has made Mrs Sloan replace the butter in our fridge with Stork margarine for a week. She has also written to the manager of the Co-op saying if she sees any sign of a German word on products on their shelves, she will be having words.
Matters nuclear seem to be very much in the news this week, a reflection of our fears, I think. Police are searching for a missing scientist from the Atomic Research Establishment at Harwell in Berkshire. The scientist in question has been working on matters metallurgical.
Muriel Wants a Dishwasher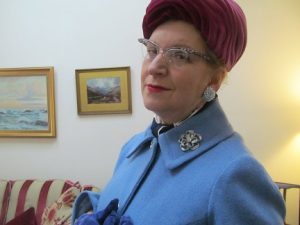 "Ah Jasper, there you are. Once I've got my coat off I bring you some tea."
"Thank you, Muriel, I wasn't expecting you back so soon from town."
"I have been to a demonstration of dishwashers at Wylie and Lochhead. Before Mrs Sloan left on her holiday, she was complaining about the amount of dishwashing. I wonder if we should think about getting a dishwasher. They say, and we know they say many things, that it makes housework almost a pleasure and are designed for the woman who deserves more."
A Cinema Visit
"I don't think Muriel this is the time for such wild expenditure, not with tomorrow's Budget likely to increase the cost of living, and anyway what's the point with all this nuclear stuff. If it's the end of the world I would rather mark the occasion with something other than a dishwasher. Anyway, you don't wash dishes and  Mrs Sloan does not deserve more of anything."
"You do have a point. However, it has germ killing capabilities with a boiler booster that heats to 140 degrees. Now I bet the comrades are wishing they had invested in a few dishwashers in Potsdam."
"They probably don't even have Squeezy Muriel! And the answer is still no!"
"Well, that's your left-wing chums all over Jasper."
"Let's not go down that avenue Muriel, don't forget I have a delicate constitution at the moment."
"Jasper, you fell down a few steps at the grocer's, not down the slopes of Mount Everest. You could do with a change of scene. Being stuck in this shed with your stone balls and The Glasgow Herald isn't healthy. How about an early supper and the cinema and in the interval with your choc ice, you can think about the dishwasher."
"I like the sound of the cinema. What about "Splendour in the Grass" at the Regal directed by Elia Kazan. It has Natalie Wood and Warren Beatty in it so that should cheer up a cold wet April evening. By the way, when is the Sloan woman back from her holiday?"
"Monday Jasper, so you had better get rid of all those Caramac wrappers."
"What Caramac wrappers? Where has she been, as if I care?"
"Oh, just somewhere in Berkshire, can't remember begins with H, I think. Went to see a nephew. Now I will get you tea. You seem to be getting rather cross. "
"I am not cross. Thank you for the tea. And my last word on the matter is that we are not getting a dishwasher."
Toodle pip
Jasper Wylie
April 1962