It's a while since we've heard from The Wylies who are now in the USA with Muriel advising the First Lady on "doing up" the White House. Out of the blue, Lady P-F has received an Air Mail from her good friend.
From the Office of the First Lady's Special Interior Decorator,
Washington D.C.,
Quite Near to the United States of America,
August 1961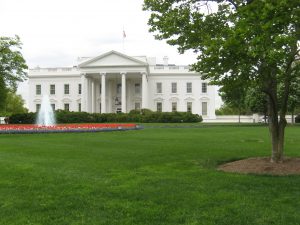 To The Right Honourable Lady Patience Pentland-Firth,
Pentland-Firth House,
Dumfriesshire,
A Long way from "that London" 
My Dear Patience,
Please forgive the long delay in writing. I do not seem to have a moment, America is a very busy place, although sometimes I do wonder if all the rushing about is strictly necessary. Much of it, I feel, can be explained by the gallons of coffee they drink at all hours of the day and night. The coffee here is nothing like the delicious coffee that I make, of course.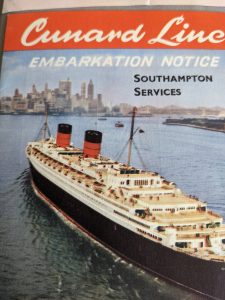 We had a simply marvellous trip on the Queen Mary. The Captain said it was simply marvellous having me aboard, which begs the question as to why he was often hiding in the engine room, when I had one or two queries about the general direction of travel etc. He most kindly let Jasper take the wheel when he found out that Jasper had a great deal of nautical experience, what with the Wylies being frequent sailors on the Swan Boats at Moffat. Jasper threw himself into the part as you can imagine. It was hardly his fault that the public address system was turned on when he decided to enact the role of Kenneth Moore in A Night to Remember. Jasper's singing is pretty ropey at the best of times, but his rendition of Nearer my God to thee certainly put the wind up the third- class passengers. By way of recompense, I gave one of my famous lecturettes on Floral Art with a maritime theme. It's amazing what one can do with an old diver's helmet some shells and a few blue flowers. My capacity audience (assisted by a temporary fault in the cinema, where they had been halfway through 101 Dalmatians)  were as you can imagine spell bound.
Fortunately, we had taken Gayle to see the film the previous day when it was a bit choppy. Gayle made us all smile when she said the main female character reminded her of you! Gayle by the way has been most successful in the shipboard competitions, winning just about everything.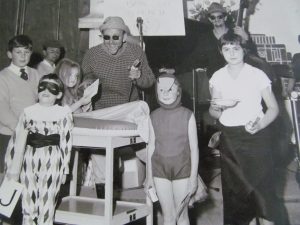 Not surprisingly the fancy dress competition seems to be her forte. She is her father's daughter. That mermaid costume that Hairy Mary ran up for her prior to departure was perfect and we borrowed a tea trolley from the stewards, so Gayle was able to make a real entrance. However, I do worry about her  as she did not seem to make friends with the other children on board.
Sebastian met us when we disembarked in New York, and the First Lady sent flowers. I felt like a film star walking down the gang-plank. We had a wonderful few days' shopping and sightseeing. Sebastian came directly from an audition for a new musical, How to Succeed in Business without Really Trying, which is due to open on Broadway in October. He had to sing Brotherhood of Men.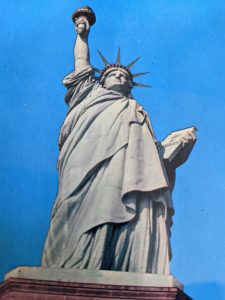 Jasper had almost to be prized from the Metropolitan Museum of Art. They have fresh flowers in the entrance hall every week, provided by a wealthy donor. I did make the tiny suggestion that perhaps they might give more thought to the  more judicious use of white flowers as these always catch the eye first. They did seem a little irritated by my advice asking if I thought I was Constance Spry? "No", I replied, "but who do you think taught her?"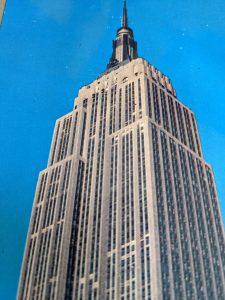 We visited the Statue of Liberty and the Empire State Building. I have encouraged Gayle to start a scrapbook so that she will have something rather splendid to show everyone when she goes back to school in September.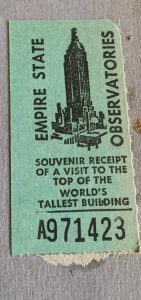 Jasper says he has been inspired by visiting Ellis Island and is thinking of preparing a Hysterical Society talk on former tenants of the Pentland Firths who were forcibly evicted in favour of sheep and had to emigrate to the USA.  He says do you have any records in your back passage?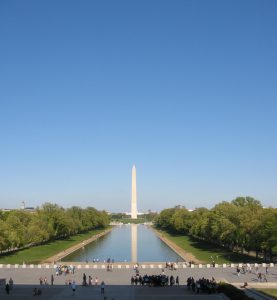 Washington, or D.C. as we call it now, is very different from New York  (you really do get a sore neck there  straining to see the tall buildings) but I am rather enjoying it. The First Lady has set us up in a very nice house in Georgetown and we are enjoying exploring the city – when I have time that is. The National Mall, with its monuments, is very impressive. One has to say they are not overly original in their naming of things – statement of the obvious seems to be the modus operandi here. However, there is no doubt that the Lincoln Memorial Reflecting Pool is beautiful in the early evening sun.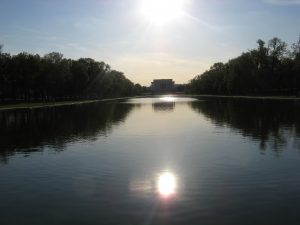 Most days I am busy in the White House with sketch pad, pencils and swatches of materials. Suffice to say I have my work cut out. The whole place "needs a good dicht" and Mrs Travers would be appalled at the lack of damp dusting even in the Oval Office where I suggested some used tea leaves might freshen things up. Mind you, Patience, between you and me I don't like to linger there too long. The President has a bit of an eye for the ladies. "Bad back indeed, my Aunt Fanny! Ooh, booby doo!" as one visiting blond actress remarked to me, when I went to make some suggestions about the drapes. He reminds me of Lottie Macaulay's husband, the bungalow builder that's in concrete.  Chased me round my bergère sofa once you know – the one with the deliberately faded Sanderson print cabbage roses.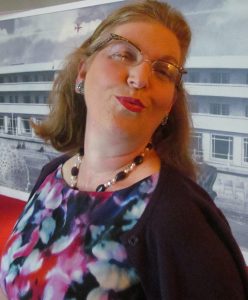 I realise that either side of the Pond I am like a magnate to the rich and powerful. Fortunately, the President is now busy as the comrades have apparently built a wall dividing Berlin into two sections. This must make you very sad having entertained the bohemians of Berlin between the wars. However, I can quite imagine you being able to climb over any wall to provide comfort to the needy.
Well, I must go. I am having lunch with a new chum, Julia Child. She is very tall and wants my advice about bringing French cookery to America. She cannot believe that not only do I know Elizabeth David, but I was also the first to show her how to make a soufflé  and use a bain-marie.
In truth, the Americans could do with some cookery lessons. Mentally they are all still on wagon trains eating around camp-fires while under attack heading through the Cumberland Gap.  Jasper says it's a frontier thing. Jasper himself, is proving something of a sensation in D.C. as they cannot believe it is possible to eat a chicken leg with a knife and fork. When not using fingers, they eat everything with a fork in one hand. I have my work cut out.
With fondest love
Muriel xx
P.S.
How are the Country House summer concerts going?  Did my washed Chinese come back from the rug repairers?