For this week's post we are in the 21st century. It is the week in which the country mourns the passing of HRH Duke of Edinburgh and we are visiting the elderly nephew of Muriel & Jasper, Sebastian Wylie Fox in The Home for the Terminally Overdressed….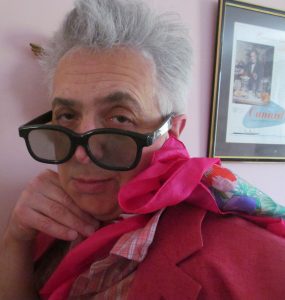 The Home – So Handy for the Studios
Today we visit the exclusive Home for The Terminally Over Dressed, a retirement facility for Thespians and other "Creatives", which if you can find it is hidden away on the Slough Trading Estate, so placed because it is handy for Pinewood and other major studios. It is just a taxi ride along the M4 to The Good Morning Britain Studios where many of the residents regularly appear, often as patients for Dr Hillary. They used to be on Breakfast TV, but its not the same since Bill left and they moved to Manchester, or "Social Death" as our players call it, believing anyone beyond Maidenhead to be more or less permanently "resting".
An Award-Winning Concept
The Home is an award- winning concept based inevitably on ideas from elsewhere, in this instance the Netherlands, which recreates past environments for its forgetful residents to live out their retirement years under the illusion that they are either in their dressing rooms, camper vans or on set. To encourage this delusion the home is like a theme park of past television programmes, films, or west end plays. It is possible to shop at Arkwright's shop from Open All Hours, have coffee in the lobby at The Crossroads Motel, perform on Opportunity Knocks and order a drink in the Rover's Return. In all probability the resident will have had at least a walk on part in one or more of these programmes and perhaps even nodded at Crossroads' reception to the owner Meg Richardson. You might have ordered a light lunch at the motel – an omelette created by Carlos, the Spanish chef, and his wife "Osaphina", from Sue the waitress who confusingly turns up elsewhere in the home as Reggie Perrin's secretary and a hairdresser in Coronation Street with an annoying daughter.
Never mind there is always the Please Sir staff Room to recover or if you are a "premium resident" dance away your cares in The Sound of Music Gazebo. During the day there is the opportunity to go for a drive with the snooty Baroness and Uncle Max, spotting children hanging from trees. The Baroness and Uncle Max are from the Theatre Royal Windsor, but the children are holograms as it is considered ill advised to have real children swinging from trees for lengthy periods.
 Sad News from Windsor
Talking of Windsor, this has been a rather traumatic week for the residents of the Home. The death of H.R.H. the Duke of Edinburgh (who lived just down the road in a set built by William the Conqueror) has come as a great shock.
One might be thought to be saying, that hot on the heels of Covid, it has been even more difficult. In truth Covid's tentacles have not slipped into this corner of our distressed world. It is after all very self – contained and has some of the best medical facilities and experts in the land. Emergency Ward 10 always has a high dependency bed available. Dr Finlay and Dr Cameron are always on call, sustained by Janet's never-ending tea making. When times get tough, Dr Legg from Walford is a trusted locum and then there are those nuns from the East End, although as her that was in Pebble Mill At One says, "at my age there is not much call for midwives, just will power to hold it all in".
Too Many Nuns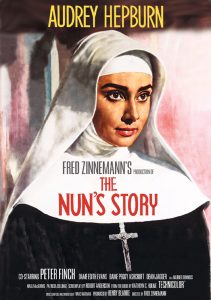 Sometimes, if truth be told, there are too many nuns on site. Evensong in the Black Narcissus Chapel has nuns and so does The Fräulein Maria Wellbeing Centre.  Several of the residents played nuns in the film, The Nun's Story, shown regularly in the Home's cinema. Last year a partnership between the Home and a local convent to produce a musical version of The Magdalene Sisters was almost a step too far. The whole world according to one resident had been "taken over by nuns". As the committee of management said to her surviving relatives (after the late said resident had flung herself into a ravine from what she believed to be a bell tower in the Himalayas but was in fact the roof of Percy Thrower's Potting Shed and some early crop King Edwards), "we do not always get it right; in future we will cut down on the nuns".
It must be said that despite the occasional upset, the past year has been business as usual. Perhaps that is why the news has come as such a shock.
 Not Everyone Agrees
As ever it is an ill-wind and many of the residents have found themselves in cars being driven to Langham Place to help eke out the lengthy news bulletins and special commemorative programmes about the Duke's life. For most have met him either at The Royal Variety Performance or "charity dos". The instruction to "be suitably dressed for a nation in mourning" presents no problem as the Home has its own extensive wardrobe of costumes. Of course, there are the detractors, mainly those who have been in gritty Alan Bleasdale type things, but they are distracted by preparations for an evening of socially distanced protest songs in the Folk Club.
A Famous Resident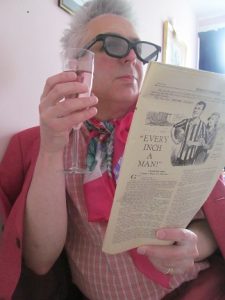 Most in demand for TV and Radio of course, is the most famous resident, Sir Sebastian Wylie-Fox, the nation's most loved Shakespearean actor, whose Now is the winter of our discontent made glorious by the sons of York, at the Ayr Gaiety Theatre, has "never been bettered for diction or Italian vowels, darling." These days Sebastian's cognitive abilities come and go, but fortunately come sufficiently and appropriately at the right time to demand a reasonable fee, despite the producer's tight budget and plea that "it will be so good for your C.V. think of the publicity." This is code in the world of the arts for "we expect to get paid but to pay you nothing".
Fortunately, Sebastian is not just Wylie by name. Indeed he is of course the nephew of the late Crossbench Peer, the simply marvellous Lady Muriel Wylie, decorator to the 20th century, and her husband and consort Jasper Wylie Chairman of The Royal Commission into the Supply and Nature of Custard and its Role in the British Pudding, (Majority Report – see Hansard). The Wylies had many connections with the Royals, Muriel was a friend of Princess Margaret's. It was from Lady Wylie that the Duke later admitted he had gained inspiration for his design interests particularly when it came to refitting the Royal yacht Britannia. In return "Chez Nous" was be awarded a Royal Warrant for the supply of their most famous product, the wrought iron magazine rack, which was to be found from Balmoral to Sandringham to Buckingham Place, although mainly in the attics.
The Culture Vultures On the Prowl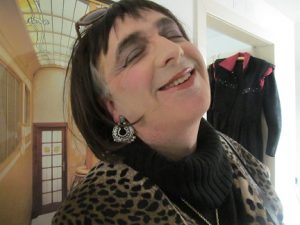 Not surprisingly, Sebastian's arch fans or indeed one might say arch stalkers, Hilary Dee Range and Vivienne Valhalla, have wasted no time in hot footing it to Slough to see if Jasper will provide them with snippets of royal gossip from his aunt's archive. They have recently been appointed to Channel 5ish to  produce content for an hour in the day when it was realised there was a gap in the programming of all things royal. They also have been invited to appear on the BBC. They are hoping for some interesting information from Sir Sebastian.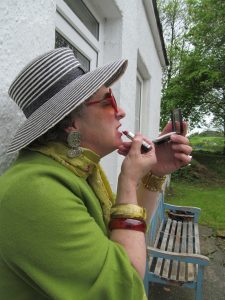 Sebastian may have his moments but is no fool and wants to keep his family's best stories for the opening of "Wylie World". Inspired by Dollywood, building for this vast heritage site is underway, but temporarily halted by the pandemic. Plans already include an augmented reality scene in which Muriel, while attending a sausage sizzle with the Royals, suggests to the Duke that he might set up an award scheme for young people. Her inspiration was the wayward nature of a certain Billy Travers, son of her daily woman, Mrs Emse Travers,  what did but not a lot. Muriel believed that Billy would have spent less time in Barlinnie if he had taken up camp cookery and orienteering rather than arson and map reading for a getaway gang. Mrs Travers also believed that Billy would have benefitted from a father figure like the Duke, his own father having largely been absent. Mrs Travers, Senior,  had taken up with Busty Betty down by the canal and later escaped on a slow boat to China. The Duke was, as both Aunt Muriel and Mrs Travers said, "a real bobby dazzler."
Thank Goodness for Social Distancing!
Fortunately because of Covid, the culture vultures can only speak to Jasper from the other side of the glass in the Von Trapp family gazebo. As it is a late spring and very cold, they are freezing. Like most modern people they are used to warm offices and are poorly dressed and are therefore chittered to the marrow.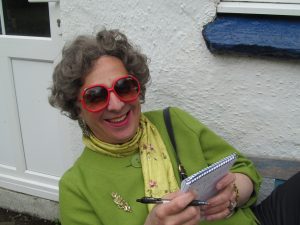 "Sir Sebastian, Vivienne is going to take the notes today. Now, it would be wonderful, if you were to give us one or two gems from the archive of your late Aunt about HRH."
"Sorry, Miss Valhalla, what did you say? I cannot hear you through this vizor and two face masks."
"DO YOU HAVE ANY INTERESTING STORIES ABOUT THE DUKE OF EDINBURGH?"
"There is no need to shout. I am old, not stupid."
"Sorry, Sir; do you have an interesting anecdote about the Duke."
"His mother was a nun."
"No, not nuns! We have done the nun story to death; there are just too many nuns these days."
"Same here. Now speak up."
"Apologies Sir Sebastian. We were just wondering if you might have, in your aunt's collection any of the outfits she wore when meeting HRH. We are doing a piece for the programme that comes on after Breakfast TV, with smiley doctors and second-hand furniture from a library closed by the Conservative government before they started spending money. They pay well."
"Really? Oh yes I know the programme.  They have a glass coffee table with three legs and a good-looking man who restores old furniture who is usually on  in a shed where people bring their old broken things and have a good cry."
"That is The Repair Shop. It's not that programme. "
"Pity. never mind. What were you saying?"
"Could we borrow some of your Aunt's outfits, so that we can talk about fashion during the Dukes life on BBC 1 after Breakfast".
"I thought you were on Channel 5ish."
"Yes, we are on that too, but that's more reconstructions and dressing up; you know, the sort of thing Lucy Whatsit does. Perhaps you could help there, any snippets of information from your aunt's journals?"
"Sorry ladies I cannot hear a thing and anyway I must go we are having a concert in memory of his Royal Highness. You know nautical theme, Sea Fever, Tom Bol'n, Sea Shanties, a re-run of Triangle with Kate O'Mara. Thanks for coming, toodle pip."
Sebastian Phones His Agent
"Is that you Solly?"
"Yes, Mr Solomon here agent to the stars….Is that you Seb, old boy? What can I do for you?"
"Can you get me on that hour when Channel 5 ish doesn't t have any royal programmes?"
"Yes of course, I can get you on anything. What about Saturday Morning Live?"
"O dear Lord no! No cooking programmes, please. I could, however, do that one after Breakfast with Charlie and Naga, I like them."
"You mean the one with the old branch library furniture?"
"Exactly, and the smiley doctor."
"Sure, but not to talk about nun. Nuns have been done to death."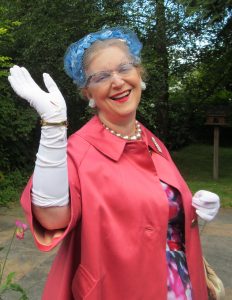 "I was thinking of items from my aunt's wardrobe;  things she wore when she met HRH."
"They will welcome you with open arms. Do you want to do exercises with one of the Strictly stars? The viewers love that."
"Depends on which one it is."
"OK, will get back to you. Anyway it's a top fee on both accounts. plus my 10%."
"I wouldn't expect anything less, must dash, songs to practice."
"Such a pity about HRH"
"Yes, sad for Her Majesty, grief is a terrible, unending feeling, no matter who one is. I still miss my aunt and uncle. It's that awful realisation not only about the loss of a person, but of time just running out."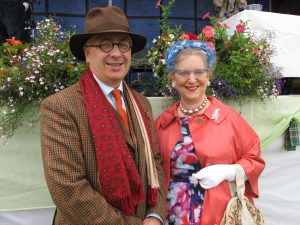 "Quite agree Seb. Let us meet soon for a drink and say cheers to them all."
Sebastian Wylie Fox
April 1961