Another update from our dear Muriel in DC in the autumn of 1961. Could Muriel be longing for home?
From: The Desk of The First Decorator Mrs Muriel Wylie, Washington D.C.
To:  The Right Honourable (stretching a point but there you are), Lady Patience Charity Pentland-Firth, former Weimar Republic entertainer, widow of the late Rear Admiral, and currently Southwest Scotland's leading aristocratic presence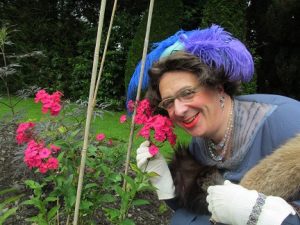 Dear Patience,
Good of you to write with a 'par avion', but the writing looks suspiciously like a man's hand to me! Correct me if I am wrong but I imagine (what with, the spelling mistakes, apricot jam smears and green ink) it is penned by one of your young male secretaries from the small ads in 'Tartan Triceps Monthly'?
Please do not give missing my birthday another thought. I can well imagine that posing for the advert for your Georgian Japes Evening (£7 12s 6d, including glass of Mateus Rose, canapes and a guided tour of Pentland Firth Hall) should as you say "pull in the punters." Surely there has to be an easier way of financing the replanting of the maze? Not to worry, anyway Lottie managed to remember, and she has a husband in concrete.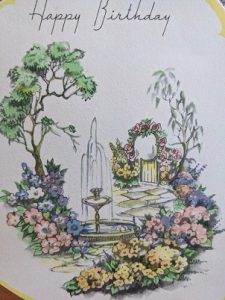 At least she managed to persuade you to go with her and make an initial overture to the manager of Daly's regarding introducing 'The Pastry Cart' which is such a success among the ladies at Garfinkel's, here in DC as we call it. I am anxious that Glasgow's department stores should not be left behind.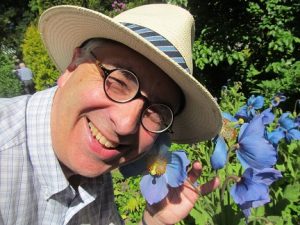 Jasper says thank you for your good wishes. I think he has enjoyed himself. The President and First Lady have been very generous in providing him with diversions while I busy away with my ideas for the redecoration of The White House. He has been at the American Open Golf Championships and saw a young man called Jack Nicklaus (all of 21) win.
There is the most enormous television in what is called "The Den", which is a sort of indoor shed, minus the cold and damp. Japser has greatly enjoyed watching The Dick Van Dyke Show and Car 54 Where are You? He is less keen on the medical dramas such as Dr Kildare and Ben Casey, and I cannot help thinking that the sight of a white coat and a stethoscope might make for an unrelaxing evening. Somethings are best left behind curtains; although I have a feeling it is just the sort of thing that would appeal to the prurient working classes of Glasgow.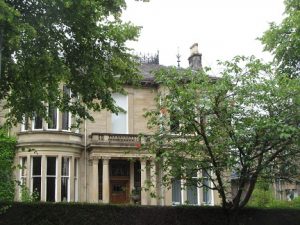 Talking of which, I hope that between you and Lottie you are managing to keep a tight rein on Mrs Travers (our woman what nominally does). I understand she has returned from her, frankly seditious, adult learning opportunity, and that little is being achieved in my often sought but rarely found west end home. She does need to be reminded that there are brambles and sloes to be picked and I did leave instruction for some rosehip gin which I thought might be rather nice in the winter months.
I did manage to make out from your dictated pen that you are keen to hear about my progress here in the White House. Between you and me and the gatepost, I have had my work cut out. The day is constantly interrupted with tea parties for Ambassadors' wives and The President pacing up and down trying to decide how to tell the population they should build fall-out shelters. I will tell you all the details when I get back, but I have had to put my foot down and suggest that a project like this needs planning and the good wishes of the American people, who are worried about the cost.  So, I suggested a piece in Life Magazine with the First Lady on the front looking like a housewife, who has changed to answer the doorbell, in a skirt and jumper but with glamorous chunky bracelet. The overall impression is thus "Like you, I have to do this place up on a budget. Any ideas?"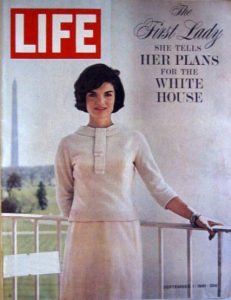 Unfortunately, we have been inundated with offers of bits of furniture from well=meaning matrons, most of which is ghastly, but it has done the trick and there is talk about making a film of the project. As to the style, well I have had a hard job getting rid of the notion of sticky oot legs and even a thought that flying ducks in the oval office might add a bit of whimsy. "You cannot" I said "have the Glasgow overspill look in a Georgian building (even leaving out – leather suite and chunky glass ashtray) nor have whimsy at the same time as you are encouraging people to build fall-out shelters.". This was reluctantly taken on board.
Quite frankly (and I know you will appreciate this) the interior they inherited is pretty stuffy, much of the furniture looks as if it has come from Gamages and clearly Mami Eisenhower was very fond of pink. It has its place, but not in the hub of the most important building in the world after Pettigrew and Stephens of course. Mr Khrushchev is not going to take any messages seriously if he sees them against a background that says "Dolly Mixtures" rather than "Nevada Nuclear Test" now, is he?  So, Patience, to cut a long story and many meetings short I have suggested we go back to the beginning and think about the style of the early 19th century perhaps glossing over the fact that the British destroyed the place in the War of 1812. I am sure things just got a bit out of hand. The walls and curtains will be lighter and warmer. I have a palette of light blues, greens, yellow and the odd touch of red in mind.
To keep the costs down we, (that is to say Jackie and I), have been rummaging around the attics and storerooms. We have found some great rugs which could do with Mrs T and her damp tea leaves and a couple of nice pieces of furniture including a desk given by Queen Victoria, which is quite nice given that she had terrible taste.  Jackie is certainly a grafter and not afraid to get her hands dirty. I have suggested that if we reflect the history of the presidents in the interior we will please, both Republicans and Democrats. I have to thank Jasper as during the advert break for Mr Ed the Talking Horse he said, "Muriel  it's simple make, The White House a museum, and let people feel it belongs to them. Have a shop that sells things like the towels they use. That will give them a piece of the action and stop quibbling about cost and bring in income." Jackie is thrilled as she "hates the word redecorate, preferring restore." I have also suggested she now works closely with a French designer, who has worked on Versailles, (which is a bit like Lottie's house only with fewer mirrors) as I will have soon fulfilled the terms of my contract.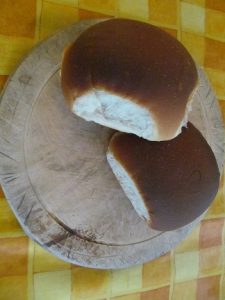 The President and First lady want me desperately to stay, and have offered to extend my contract, but if truth be told we are missing home and feeling a little restless. Jasper says there is not much he wouldn't do for a well fired roll and sausage. I am worried about leaving Gayle for too long and I am quite sure that in my absence the social fabric of Glasgow and the Rural Bolthole must be crumbling at the edges. It has been simply marvellous, but as Jasper says it's time to swap the Beach Boys (I will explain when I get back, don't get too excited) for Aker Bilk and Breakfast at Tiffany's for A Taste of Honey.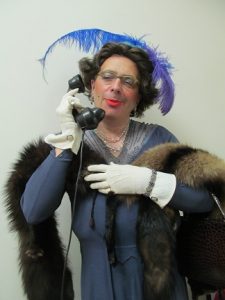 Perhaps you might telephone  'The Glasgow Lady', The  Herald, Life and Work, Home and Country etc and insert something in the Social and Personal columns to the effect that Mr and Mrs Wylie, will shortly be returning after a simply marvellous trip to Washington near the United States of America as guests of the President and First lady.
I wouldn't want people not to have time to prepare, I can almost sense the anticipation in Sauchiehall Street.
à bientôt Patience
Muriel x