The "Other" Mary at Edinburgh Castle: 27 – 30 November 2017
To most people the only Queen Mary of Scotland is Mary, Queen of Scots, but what of her mother, the "other" Mary?
Imagine it is 1554. Mary of Guise has become the Queen Regent on behalf of her young daughter following the dealing of her husband, James V, in 1542. It's been a long haul but at last she is recognised as Regent
Come to the Great Hall of Edinburgh Castle today and you can meet Mary of Guise, mother to Mary Queen of Scots. She is delighted that she is now Queen Regent on behalf of her daughter and even more joyful that her daughter is to marry the Dauphin, heir to the French throne. She will be delighted to see you and knows how pleased you are at her achievement.
Performance times: 11.15, 12.15, 14.00 and 15.00.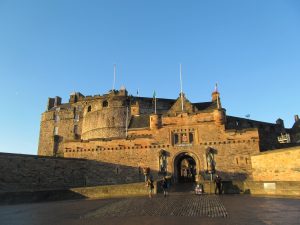 Included in admission price and suitable for all the family