Queen Margaret of Scotland at Edinburgh Castle: 21, 22 & 23 November 2017
Meet Queen Margaret of Scotland in the Great Hall. Medieval history has not given us the stories of many woman so it is remarkable that Queen Margaret remains so important in Scottish history. Now is the time to find out why!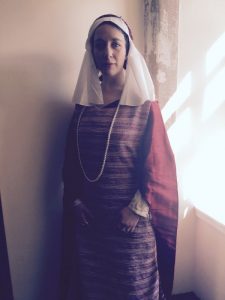 Performances are at 11.15, 12.15, 14.00 & 15.00 in the Great Hall and is suitable for all the family.
It is included in the admission price.