250th Post on the Muriel & Jasper Blog
Today our 1950's characters, who have posted every Friday for the last 5 years, celebrate their 250th edition of Talk of the Town. The blog was begun as an experiment in heritage interpretation. Muriel and Jasper are characters from our Theatre of History, who deliver sessions on life in the 1950s. In their simply marvellous world that exists in cyber space, they run an interior design shop in Glasgow and pontificate on life in the 1950's.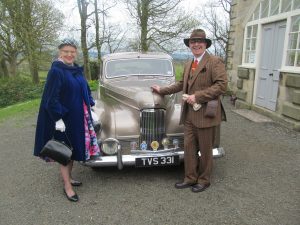 The blog is written exactly 60 years behind the present day and incorporates historical fact woven into the story. Through them we have explored social issues which highlight that not all life in the 1950's was  fabulous as  portrayed in films as period of circle skirts and rock and roll.  Subjects like the end of rationing, housing after the war, class, unmarried mothers, adoption, being gay, espionage, the demise of Eden over Suez and the rise of MacMillan, the role of women are mixed into the tale of this older couple who have been through the war and married late in life.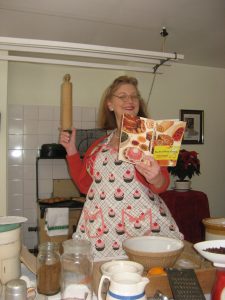 It's not all doom and gloom. There is a fine array of characters who inject humour into this tale and Muriel's take on life can be surprisingly refreshing as there is absolutely nothing she cannot do! Fashion, cooking, the arrival of television into the home and all the ephemera of life are mixed in so that should you be transported back to the 1950's you would most definitely recognise the world you had arrived in.
So a big thank you to some of you who have been with us from the beginning – and there are a few – and all those who are with is now. We are so delighted to have your comments and interaction on social media. Here's to the next 250 posts which will take our intrepid two into the 1960s. What surprises await!
For the 250th post click here.