Edinburgh Castle, 30 April: Unsung Heroines in World War I
The Role of the VAD Nurse in World War I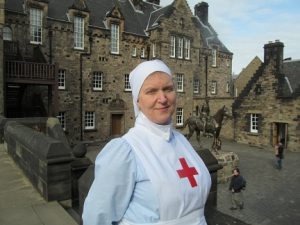 So often World War I is seem through the eyes of those who fought on the Front. But what of the women who "fought" to save lives in the military and auxiliary hospitals in the UK and at the Front? Come and meet Mrs Clark and hear what she has to say.
Hospital Square, or if weather inclement The National War Museum: 11.15, 12.15, 14.00 and 15.00
For further information on booking, please click here.