Forgotten Stories at Edinburgh Castle, 6 & 7 September 2017
In Memoriam – Forgotten Stories
The Scottish War Memorial was opened in 1927. The architect, Lorimer, employed the top artistic talent of the day for its interior decoration.  Amongst this number, Alice Meredith Williams made a most significant contribution. Her role in this magnificent building is largely forgotten. Today the record will be set straight as she tells of the part she played in its creation.
Performances are at 11.15, 12.15, 14.00 and 15.00 and are included in the admission price.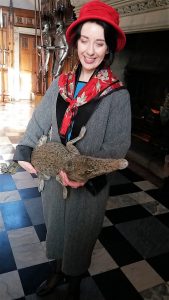 Suitable for all the family.