Muriel & Jasper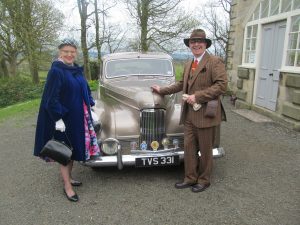 Muriel and Jasper are our 1950s characters who have developed a life beyond the Theatre of Artemis Scotland. Larger than life characters, they now have their own website, Facebook page, twitter account and You Tube channel and live their life in their Simply Marvellous World.
We are always interested in how to engage audiences with their heritage and as an experiment with social media we feel we have stretched the boundaries of engagement and connected with people who would not normally be interested in history and heritage. It's a fantastic example of just how positive storytelling can be.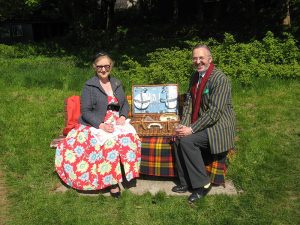 Muriel and Jasper post a new episode in their life story ever Friday. The mixture of creative imagination woven into real events has attracted a large following for their posts and their twitter account enables them to chat with their followers 1950s' style.
And should you want to meet them they can be persuaded to attend your function, event, school or museum for a real flavour of the 1950s and a peek into their life of marvellousness.
"I thoroughly enjoyed this one – perhaps one of the best yet from the "Scottish Marianne". Super stories, super pics.  This is why you need your own telly series!"  Craig Simms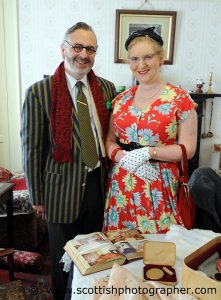 If you don't already follow @MurielAndJasper today's stream is a great example of using twitter to develop a brand" Comment made by Morag Malloy, Managing Director of Fission Creative   on the "live" tweeting of the Coronation 2nd June 1953 thanks to the BBC showing of the Coronation in real time.
"MurielAndJasper – they're like Gilbert and George but not creepy! "  Matthew Bate
https://www.facebook.com/MurielAndJasper
https://twitter.com/MurielAndJasper